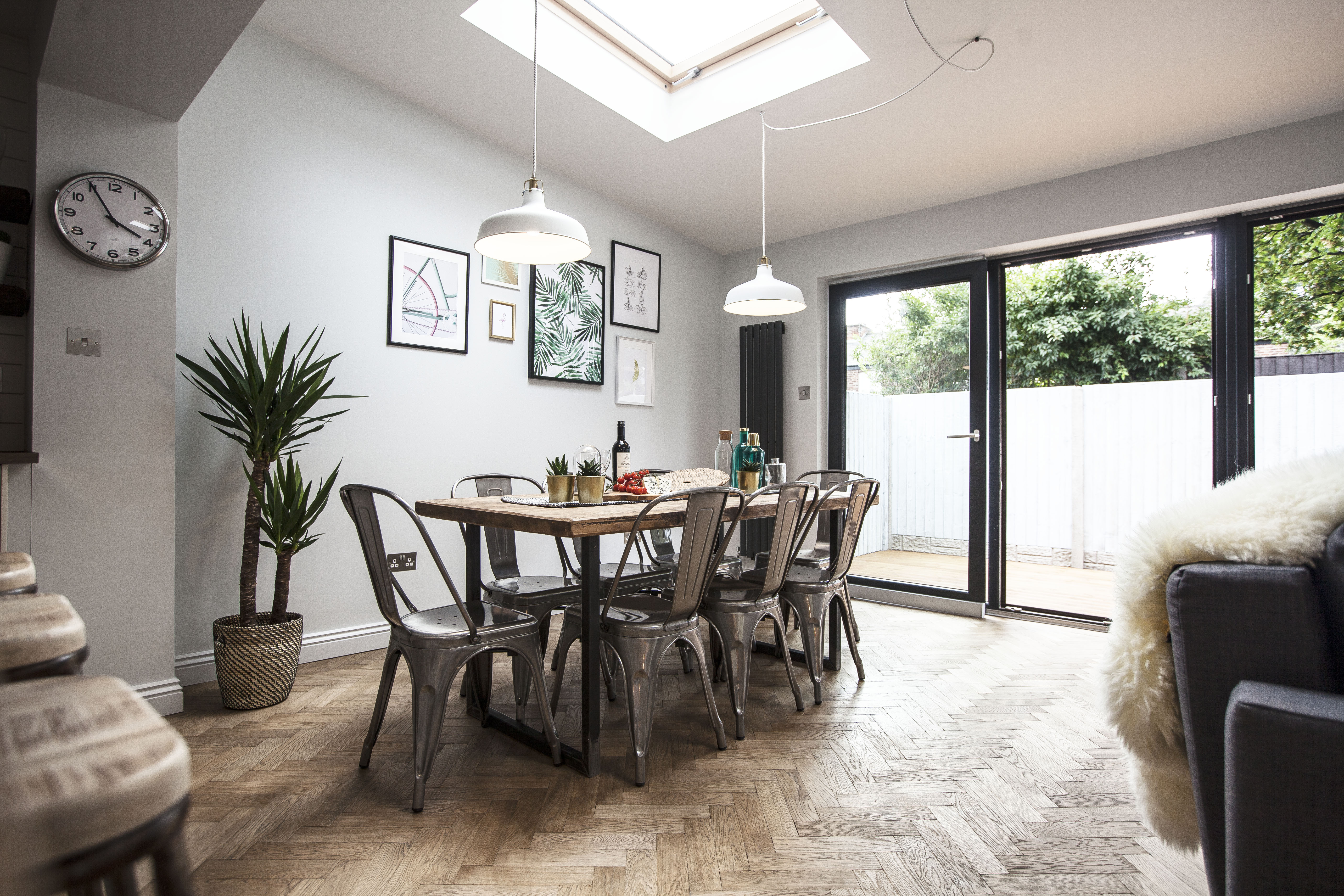 For centuries, we have been able to find unique ways to add depth and character to the interior of our building's.
Wood flooring is loved by many because of how it effortlessly lends itself to a range of spaces, as well as its natural, timeless and longer-lasting attributes.
Parquet flooring is constructed from the creative arrangement of small wooden pieces to form geometric patterns.
The patterns can be designed into any representation in order to add a dramatic effect to the room.
This flooring style is a true definition of unique sizes, shapes and a striking finish.
And because it has been around for centuries — initially found in older castles and the home of the wealthy across Europe — its popularity has the same longevity as the material used to build it.
Today, it can be incorporated in virtually any internal space, and remain a sign of quality and craftsmanship in both residential and commercial properties.
What Is solid parquet flooring?
This is a natural timber floor constructed from solid wood blocks.
Unlike the standard floorboards which are milled or carved out of a tree, a solid parquet is a flooring option with very thin wood pieces assembled together.
Solid parquet wood flooring is a favourite option among property owners who are what you would call "lovers of the real thing", and is especially suited for modern, contemporary and transitional settings. It provides longevity, it's attractive, and gives your home an expensive, chic appeal.
What is engineered parquet flooring?
Manufacturers create engineered parquet flooring from at least three plywood-like layers, overlaid with hardwood.
This means the finished product has a similar quality and appearance to real wood.
Once installed, it is the top hardwood veneer that your feet will stand on, and it is what engineered parquet owes its looks to.
This floor type is manufactured to withstand the effects of moisture and heat, an attribute that gives it an advantage over solid parquet.
Depending on changing moisture and temperature levels, wood in its natural state expands and contracts.
Due to its dimensional stability, engineered parquet flooring is suitable for applications where underground heating is used, or in challenging spaces like bathrooms, kitchens, and utility rooms where moisture is pretty much always on the rise and fall.
Which of the two floors is best for you?
Choosing between the two relies largely on the construction and where in your home you are putting your new floors.
Because it is 100% real wood, moisture and heat can distort solid parquet.
When it expands and contracts, floorboards push slightly up against each other and then fall back into place.
This need not present a major problem if it occurs only to a minor extent. Where it indicates a serious issue is when expansion and contraction is excessive.
The reaction due to a change in humidity level causes unsightly gaps in the floor, and at worst, boards that are cupped or bowed.
Not only does this result in disproportion in the wood plank, but it also means that your floor potentially becomes draughty and uncomfortable underfoot.
The magic in engineered wood parquet is its structural strength and stability.
If you desire flooring that is virtually immune to the effects of changing temperatures and moisture, then this is your best bet. When it comes to stability, engineered flooring wins because you can lay it even in waterlogged rooms with confidence.
In regards to aesthetics, if you prefer a classic, traditional flooring choice with a longer lifespan and larger value, you can't go wrong with solid parquet floors.
Similarly, if you`re after a natural, rustic appearance, it's hard to get it elsewhere other than in hardwood parquet flooring.
Engineered flooring effortlessly finds its place in most modern real estates, producing the required comfort with a hint of tradition from their hardwood layer appearances.
Additionally, it offers a diverse range of timber species, colours, finishes and parquet styles to suit an array of design aesthetics.
Lastly, new and improved technology has made solid parquet flooring a whole lot easier to fit than it was a couple of centuries ago; however, there is no denying the fact that engineered is a complete breeze.
Because each board comes with the parquet pattern you've selected already, it means you can have your room looking fantastic quicker than you dare imagine.
Conclusion
The beauty and charm of parquet is a surefire way to accentuate the splendour and timeless flair of an interior space. Both solid and engineered parquet wood flooring is an amazing asset to any interior environment. They offer flexible design, longevity, sturdiness and added value in a way that far surpasses other flooring finishes.
In order to really reap all these benefits and more, it's crucial that you understand what each type of floor has to offer and select one that is most suitable for your project. To top it off, engage an experienced and efficient contractor who will lay the foundation for your parquet wood flooring that you will enjoy for years to come.