Calculate your floor
Enter the maximum width and length of the room. You can then add features to accurately represent the space.
For every 10m2 you buy, we will plant 1 tree
Your total is
25
m
2
plus % wastage
What is this?
Room features are areas of your room that bisect the regular shape, anything from a fireplace to an alcove. Take a look at the graphic below to get an idea of how it works.
About: Aged European Oak Versailles Panel
Our European Oak Versailles Panel is available as both engineered or solid. The wood used for this Versailles Panel is sourced from Mountain Oak Trees in Northern Europe, as they provide deeper patinas and extra durability.
The Aged European Oak Versailles Panel wooden flooring will bring to life any room whilst maintaining a rustic French look. This is one of our favourite wooden floors as it creates a feeling of timeless luxury due to its beauty.
It works well in a kitchen, hallway or office. It is available as both engineered and solid wood, giving you the choice of completely solid or engineered panels.
Of European origin, this oak is known as 'Mountain European Oak' and is grown in mountainous areas where there is little water.  This also means the trees grow slowly so the grain of the wood is tighter which is extremely good for the wood structure of the oak trees. This gives a high-quality wooden floor for you, wherever you decide to use it.

Submit an Enquiry
Have a project in mind?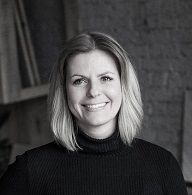 Let's Talk

*Our Minimum Order Quantity is 30m2
Order a sample
Checkout