Calculate your floor
Enter the maximum width and length of the room. You can then add features to accurately represent the space.
For every 10m2 you buy, we will plant 1 tree
Your total is
25
m
2
plus % wastage
What is this?
Room features are areas of your room that bisect the regular shape, anything from a fireplace to an alcove. Take a look at the graphic below to get an idea of how it works.
Reclaimed Wood
Sourced from old constructions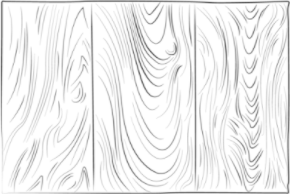 Planks
About: Reclaimed Engineered Estate Oak – Mid Brown
Each piece is over 400 years old and hand-crafted to restore its original patina.
The texture and finish reflect an authenticity only found on a wooden floor of this provenance.
Estate Oak Collection
Our Estate Oak Antique timber floors have the benefit of being genuinely bespoke. For that very special project, each floor is designed and manufactured to fit individual rooms or settings.
The raw material is 100 to 400 years old. Naturally, it is from a pool of diminishing resources and requires painstaking work to revive and restore the original patina.
Hand-Crafted in Cheshire
All wood crafting is done by hand, from raw material to finished product.
It is a heavily time-consuming process requiring crafted knowledge and skill to match individual commissions for colour, texture, movement and finish.
Mini Panel
Compare colour & texture. To feel the wood itself in your hand really helps you to fully appreciate the quality of our creations.
Custom-Made
We make our bespoke samples to order: sizes may vary, 300mm x 500mm. In addition, kindly allow 4-8 working days for us to prepare your genuine artisanal mini-panel.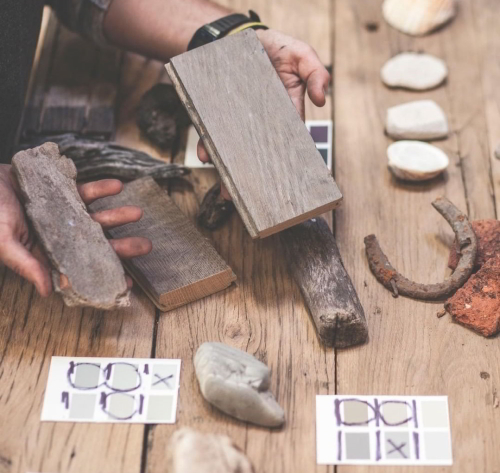 Do you have a Minimum Order Quantity?
30m2 for all our collections/products
Lead time for Orders
It depends on the product and stock. Please get in touch with us for specific lead times.
Lead time for Samples
Our Samples have a lead time of 5-10 working days for UK destinations. Please get in touch with us for International lead times
Do you export internationally?
We are an international company, we have sales representatives in the USA, UK and Scandinavia. For all other global markets, we are able to provide quotes F.O.B.
Should I be concerned about the colour variation within a product?
If you are concerned about colour variation you can order a sample panel for a refundable deposit. Please remember that we are not creating exact copies of floor panels or hand samples, we are creating individual floors with their own unique personality and charm.
Sizes & Finishes
Width
100/120/140/160/180 /200/220/240mm
Length
400mm - 3000mm with average being 1500mm
Technical Specification
Species
Reclaimed Original Face Beam Oak
Application
Commercial, Residential
Installation Technique
Fully Bonded
Sizes & Finishes
Width
100/120/140/160/180 /200/220/240mm
Length
400mm - 3000mm with average being 1500mm
Technical Specification
Species
Reclaimed Original Face Beam Oak
Application
Commercial, Residential
Installation Technique
Fully Bonded
Sizes may change. Custom-made alternatives are also available