Calculate your floor
Enter the maximum width and length of the room. You can then add features to accurately represent the space.
For every 10m2 you buy, we will plant 1 tree
Your total is
25
m
2
plus % wastage
What is this?
Room features are areas of your room that bisect the regular shape, anything from a fireplace to an alcove. Take a look at the graphic below to get an idea of how it works.
Reclaimed Wood
Sourced from old constructions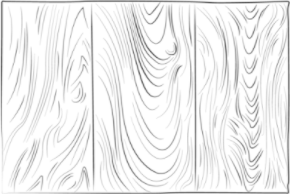 Planks
About: Reclaimed Manoir Oak Unfinished 10mm Solid Boards (Underfloor Heating)
Our 10mm reclaimed Manoir Oak solid overly offers overall consistency of tonal and reclaimed variation and natural characteristics. We achieve this after many years of material sourcing experience across Europe, this is indeed one of the hallmarks of reclamation expertise over the long haul.
These 10mm milled boards offer all of the depth of character of genuine reclaimed floorboards, each piece holds a glimpse into the past with each installed floor a gorgeous focus point and historic backdrop to any room.
Suitable for Under Floor Heating.
Manoir Oak Collection
In Pursuit of Timelessness.⁠..
Our 200-years-old Manoir Oak is sourced from ancient stables, cottages and storehouses from across lands surrounding the Mediterranean and Aegean Seas. Ancient lands filled with fantastic stories and legends have filtered into today's popular culture and fairytales.
Hand-Crafted in Cheshire
We have yet to come across another source of Antique Wood that shares the same richness and warmth of colour, consistency of grain pattern and wear and tear.
It takes several steps to achieve the consistency and depth of this collection: kiln drying, cutting, removing nails and metallic elements, slicing, cutting the edges, sanding and manual grading piece by piece.
Mini Panel
Compare colour & texture. To feel the wood itself in your hand really helps you to fully appreciate the quality of our creations.
Custom-Made
We make our bespoke samples to order: sizes may vary, 300mm x 500mm. In addition, kindly allow 4-8 working days for us to prepare your genuine artisanal mini-panel.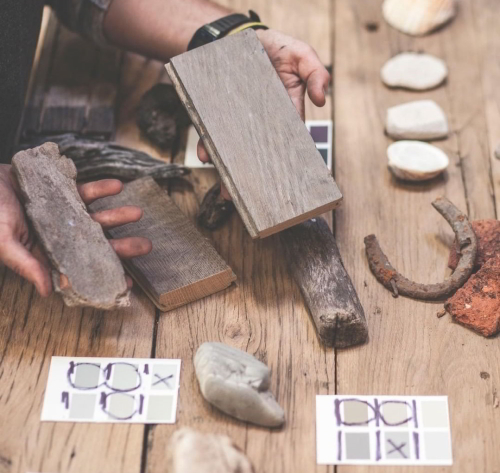 Do you have a Minimum Order Quantity?
30m2 for all our collections/products
Lead time for Orders
It depends on the product and stock. Please get in touch with us for specific lead times.
Lead time for Samples
Our Samples have a lead time of 5-10 working days for UK destinations. Please get in touch with us for International lead times
Do you export internationally?
We are an international company, we have sales representatives in the USA, UK and Scandinavia. For all other global markets, we are able to provide quotes F.O.B.
Should I be concerned about the colour variation within a product?
If you are concerned about colour variation you can order a sample panel for a refundable deposit. Please remember that we are not creating exact copies of floor panels or hand samples, we are creating individual floors with their own unique personality and charm.
Sizes & Finishes
Surface Texture
Planed or Sanded
Finish
Unfinished (Extra cost for finishing)
Technical Specification
Species
European Oak (Quercus Robur)
Application
Commercial, Residential
Installation Technique
Fully Bonded
Sizes & Finishes
Surface Texture
Planed or Sanded
Finish
Unfinished (Extra cost for finishing)
Technical Specification
Species
European Oak (Quercus Robur)
Application
Commercial, Residential
Installation Technique
Fully Bonded
Sizes may change. Custom-made alternatives are also available