Calculate your floor
Enter the maximum width and length of the room. You can then add features to accurately represent the space.
For every 10m2 you buy, we will plant 1 tree
Your total is
25
m
2
plus % wastage
What is this?
Room features are areas of your room that bisect the regular shape, anything from a fireplace to an alcove. Take a look at the graphic below to get an idea of how it works.
Reclaimed Wood
Sourced from old constructions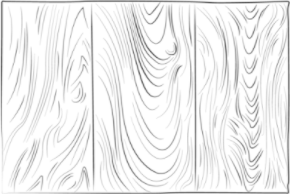 Planks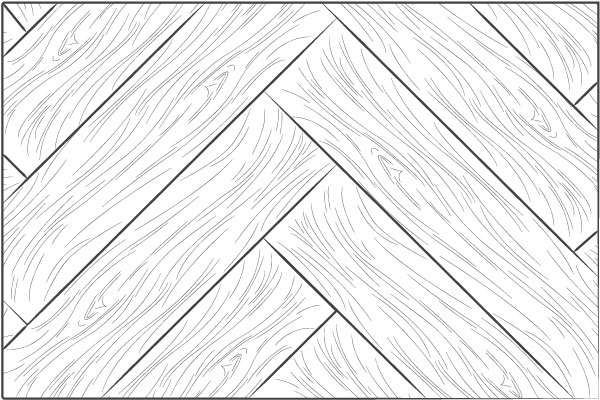 Herringbone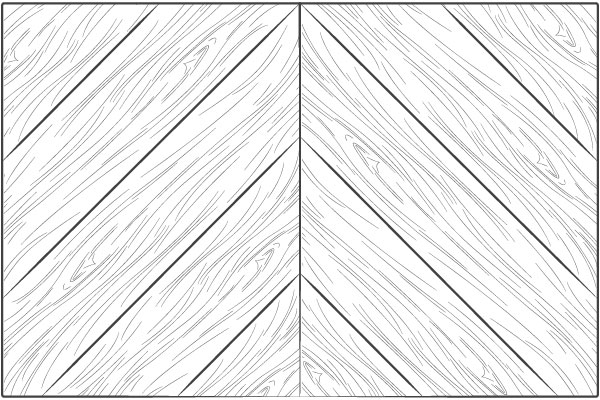 Chevron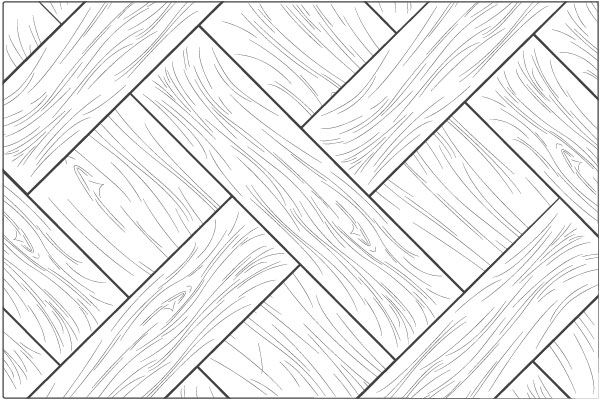 Bespoke
About: Heritage Oak Engineered Versailles Panel
Heritage Oak – Historic Revival
As a long-standing symbol of craftsmanship and design, there is no greater statement floor than parquet flooring. Its shape, form and finish create a sense of elegance coupled with something truly special.
Skillfully dismantled from European grain houses and barns after centuries of changing weather conditions and extreme temperatures. This tight-grained, dense oak has been hardened through a natural ageing process that has infused character into each crack and board.
These Heritage Oak Engineered Versailles Panels are constructed by glueing and pressing the sections onto a plywood substrate. This is because, for the panel design, we need the wood pieces to be flatter and have less of a surface contour to the solid floor planks.
Over the years our Reclaimed Heritage Oak timber floors have been specified in a variety of heritage properties throughout the UK in close collaboration with The National Trust & English Heritage and its membership.
Patterns:
We also offer our heritage oak as Planks.
Antique Oak Collection
At the intersection of slow design and old fashioned craftsmanship⁠, life starts again as New Beginnings for these beautiful pieces of Antique Oak reclaimed from buildings across France that are 100 to 300 years old. Created with craft and passion in Cheshire where we combine practical and technical know-how with a genuine appreciation for the craft.⁠ There's no Fast-Fashion here, timelessness takes time.
There are no samples available for this product
Do you have a Minimum Order Quantity?
30m2 for all our collections/products
Lead time for Orders
It depends on the product and stock. Please get in touch with us for specific lead times.
Lead time for Samples
Our Samples have a lead time of 5-10 working days for UK destinations. Please get in touch with us for International lead times
Do you export internationally?
We are an international company, we have sales representatives in the USA, UK and Scandinavia. For all other global markets, we are able to provide quotes F.O.B.
Should I be concerned about the colour variation within a product?
If you are concerned about colour variation you can order a sample panel for a refundable deposit. Please remember that we are not creating exact copies of floor panels or hand samples, we are creating individual floors with their own unique personality and charm.
Sizes & Finishes
Length
Panel: 840mm x 840mm
Finish
Unfinished Reclaimed
Technical Specification
Species
European Oak (Quercus Robur)
Application
Commercial, Residential
Finish
Unfinished (Extra cost for finishing)
Sizes & Finishes
Length
Panel: 840mm x 840mm
Finish
Unfinished Reclaimed
Technical Specification
Species
European Oak (Quercus Robur)
Application
Commercial, Residential
Finish
Unfinished (Extra cost for finishing)
Sizes may change. Custom-made alternatives are also available