Calculate your floor
Enter the maximum width and length of the room. You can then add features to accurately represent the space.
For every 10m2 you buy, we will plant 1 tree
Your total is
25
m
2
plus % wastage
What is this?
Room features are areas of your room that bisect the regular shape, anything from a fireplace to an alcove. Take a look at the graphic below to get an idea of how it works.
Reclaimed Wood
Sourced from old constructions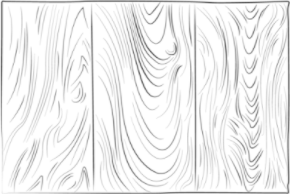 Planks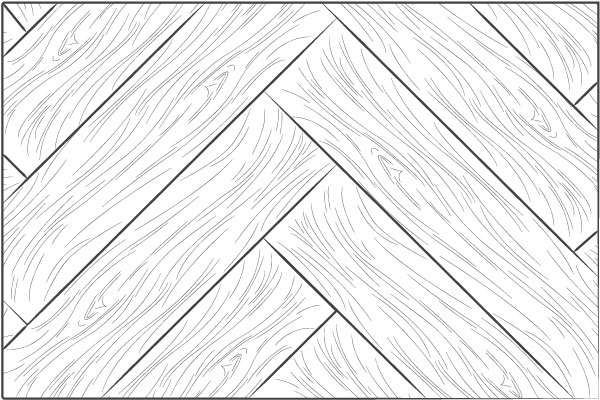 Herringbone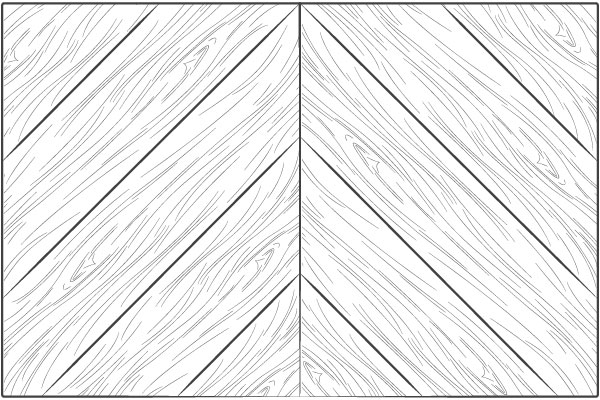 Chevron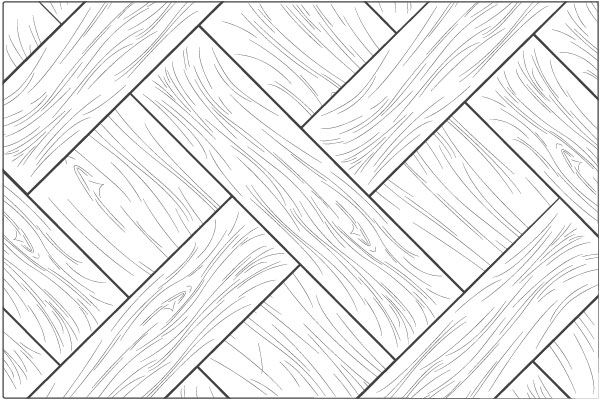 Bespoke
About: Heritage Oak Engineered Versailles Panel
This remarkable surface, aged over two and a half centuries, wears the marks of time to create a truly distinct character, depth, and atmosphere, enhancing the original grey patina. The true allure of reclaimed oak lies in its small irregularities – the three-dimensional textured grain and variations in colour that tell the story of its reclaimed past. You might even come across hand-engraved markings or personal signatures etched into the wood and, more commonly, hand-hewn grooves left by the artisans who shaped the original oak beams many years ago. Each piece undergoes a meticulous grading process, followed by hand cutting and engineering. Afterwards, skilled artisans hand-sand and shape the wood to fit seamlessly into each panel design. Should you desire custom sizes and engineered panel designs, these options are readily available.
Heritage Oak Collection
We see our 300-years-old Heritage Oak Collection and antique designs as authentic and noble vessels that are based on the honesty of their origins. ⁠
We combine practical and technical know-how with a genuine appreciation for the craft.⁠ There's no Fast-Fashion here. Timelessness takes time.
Hand-Crafted in Cheshire
Heritage Oak is a wonderful material to work with because it is so versatile.
It's the finer details that are important. The texture, wood, shape and colour are all designed to match the customer's expectations. Including the detailing of the edges and gaps.
Mini Panel
Compare colour & texture. To feel the wood itself in your hand really helps you to fully appreciate the quality of our creations.
Custom-Made
We make our bespoke samples to order: sizes may vary, 300mm x 500mm. In addition, kindly allow 4-8 working days for us to prepare your genuine artisanal mini-panel.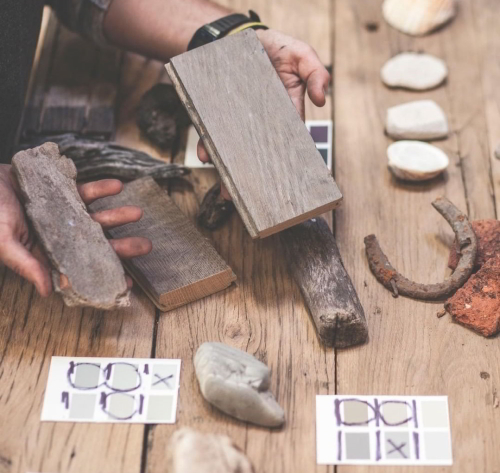 Do you have a Minimum Order Quantity?
30m2 for all our collections/products
Lead time for Orders
It depends on the product and stock. Please get in touch with us for specific lead times.
Lead time for Samples
Our Samples have a lead time of 5-10 working days for UK destinations. Please get in touch with us for International lead times
Do you export internationally?
We are an international company, we have sales representatives in the USA, UK and Scandinavia. For all other global markets, we are able to provide quotes F.O.B.
Should I be concerned about the colour variation within a product?
If you are concerned about colour variation you can order a sample panel for a refundable deposit. Please remember that we are not creating exact copies of floor panels or hand samples, we are creating individual floors with their own unique personality and charm.
Sizes & Finishes
Length
Panel: 840mm x 840mm
Finish
Unfinished Reclaimed
Technical Specification
Species
European Oak (Quercus Robur)
Application
Commercial, Residential
Finish
Unfinished (Extra cost for finishing)
Sizes & Finishes
Length
Panel: 840mm x 840mm
Finish
Unfinished Reclaimed
Technical Specification
Species
European Oak (Quercus Robur)
Application
Commercial, Residential
Finish
Unfinished (Extra cost for finishing)
Sizes may change. Custom-made alternatives are also available