Calculate your floor
Enter the maximum width and length of the room. You can then add features to accurately represent the space.
For every 10m2 you buy, we will plant 1 tree
Your total is
25
m
2
plus % wastage
What is this?
Room features are areas of your room that bisect the regular shape, anything from a fireplace to an alcove. Take a look at the graphic below to get an idea of how it works.
About: Reclaimed Mid Century French Oak: Continuous Versailles
Absolutely gorgeous and unique is how we would like to introduce you to this reclaimed flooring. Just take a look at the interwoven pattern which gives the final product a warm and inviting character. With this product you can show your passion for reclaimed wooden flooring, and how to complement your existing furniture and room layouts. The Reclaimed Mid-Century French Oak is suitable for homes and business premises, when you want to create something spectacular. We refer to this product as Versailles as it reflects the essence of this region of France which is steeped in a unique architectural style.
We are proud to be the sole UK suppliers of this solid wooden flooring which can be finished in whatever style you wish. Your choice of colour and finish can range from traditional warm tones, to fresh and light Scandinavian colours – stamp your personality on your floor.
This flooring is made from French oak (quercus robur) which comes from different regions of France and is generally produced from two main species of tree which are pure oak. It is particularly suitable for flooring due to its patina and colour and is extremely easy to care for and maintain.

Submit an Enquiry
Have a project in mind?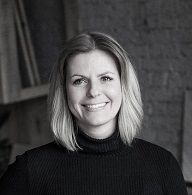 Let's Talk

*Our Minimum Order Quantity is 30m2
Order a sample
Checkout