Calculate your floor
Enter the maximum width and length of the room. You can then add features to accurately represent the space.
For every 10m2 you buy, we will plant 1 tree
Your total is
25
m
2
plus % wastage
What is this?
Room features are areas of your room that bisect the regular shape, anything from a fireplace to an alcove. Take a look at the graphic below to get an idea of how it works.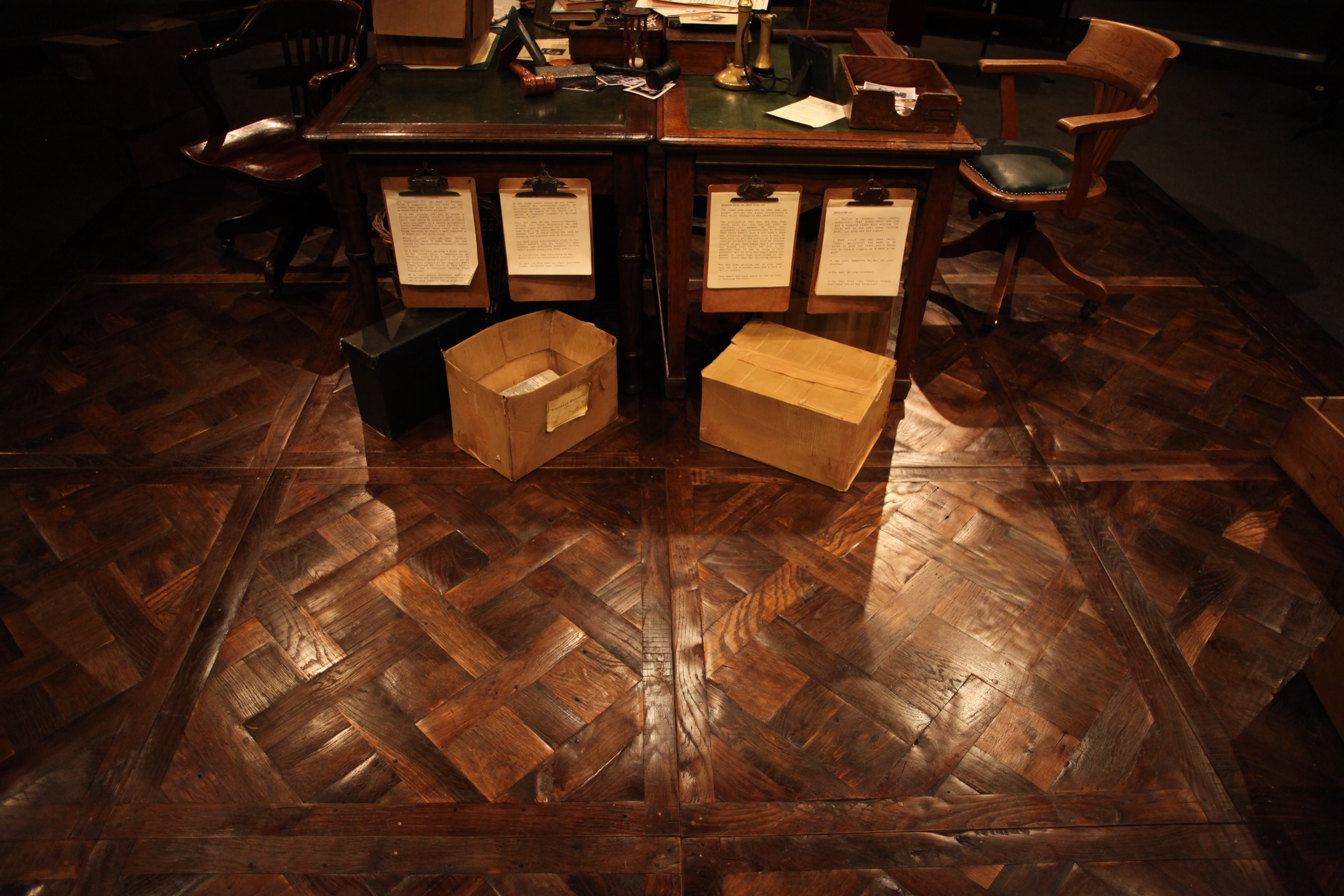 About: Antique & Reclaimed Geometric Floor Panels
The most commonly recognised parquet panel in the antique flooring world is the Parquet de Versailles. Initially a symbol of royal sovereign taste, is now synonymous with modern and timeless classic design. Our Original French Versailles Panels are an example of true artistry and detailed work that encompasses our world-class floor finishing.
These particular block panels are made from reclaimed French original floorboards. We then cut and shape each block before considering its precise positioning. Individually we insert the pieces, fill the gaps and then shape the board again to ensure an even distribution. Each inserted block is hand-worked to compliment its neighbour, which is of vital importance because of the unique surface undulations found in genuine, reclaimed oak surfaces.
** Because this is a rare antique material be do not give out hand samples of this product. If you would like to see it in person you can do so at the London Showroom.
There are no samples available for this product
Do you have a Minimum Order Quantity?
30m2 for all our collections/products
Lead time for Orders
It depends on the product and stock. Please get in touch with us for specific lead times.
Lead time for Samples
Our Samples have a lead time of 5-10 working days for UK destinations. Please get in touch with us for International lead times
Do you export internationally?
We are an international company, we have sales representatives in the USA, UK and Scandinavia. For all other global markets, we are able to provide quotes F.O.B.
Should I be concerned about the colour variation within a product?
If you are concerned about colour variation you can order a sample panel for a refundable deposit. Please remember that we are not creating exact copies of floor panels or hand samples, we are creating individual floors with their own unique personality and charm.
Technical Specification
Species
European Oak (Quercus Robur)
Application
Commercial, Residential
Edges
Micro Bevel, Soft Round
Installation Technique
Glue
Technical Specification
Species
European Oak (Quercus Robur)
Application
Commercial, Residential
Edges
Micro Bevel, Soft Round
Installation Technique
Glue
Sizes may change. Custom-made alternatives are also available