Calculate your floor
Enter the maximum width and length of the room. You can then add features to accurately represent the space.
For every 10m2 you buy, we will plant 1 tree
Your total is
25
m
2
plus % wastage
What is this?
Room features are areas of your room that bisect the regular shape, anything from a fireplace to an alcove. Take a look at the graphic below to get an idea of how it works.
About: Bespoke Colours In Parquet
Our Coloured Chevron or Herringbone Parquet has heritage in its pattern with an added 21st-century twist. It's patinas!. Creative minds will agree this is an unbeatable design marriage.
Choose any  of our colours or in-house patinas, including colours from our "Tailor Made Patina" range and have them made especially for you in herringbone or chevron parquet as an engineered European oak floor.
Get in touch with us and we will gladly help you choose the best style and patina for your project.

Sizes & Finishes
Depth
Engineered: 16mm / Solid: 22mm
Width
Engineered: 120, 160mm / Solid: 70mm
Length
Enginnered: 600, 800mm / Solid: 300m
Surface Texture
Design, Brushed
Technical Specification
Species
European Oak (Quercus Robur)
Certification
Optional at extra cost
Application
Commercial, Residential
Construction
Engineered: 4/12mm - Solid: 22mm
Installation Technique
Glue
Submit an Enquiry
Have a project in mind?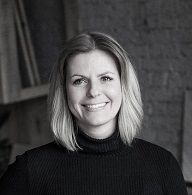 Let's Talk

*Our Minimum Order Quantity is 30m2
Order a sample
Checkout