Calculate your floor
Enter the maximum width and length of the room. You can then add features to accurately represent the space.
For every 10m2 you buy, we will plant 1 tree
Your total is
25
m
2
plus % wastage
What is this?
Room features are areas of your room that bisect the regular shape, anything from a fireplace to an alcove. Take a look at the graphic below to get an idea of how it works.
New Wood
Sourced from audited forests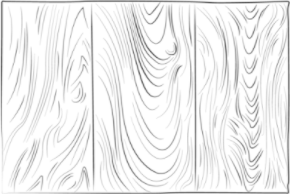 Planks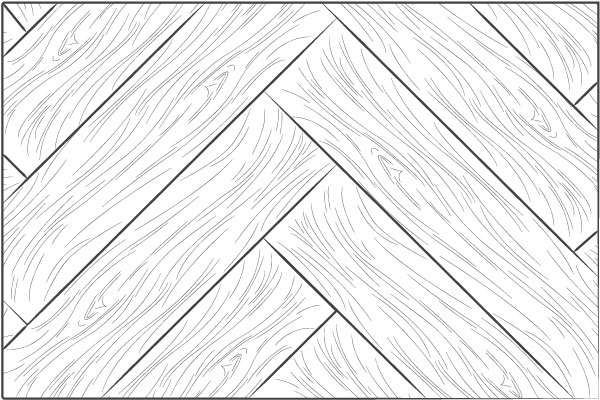 Herringbone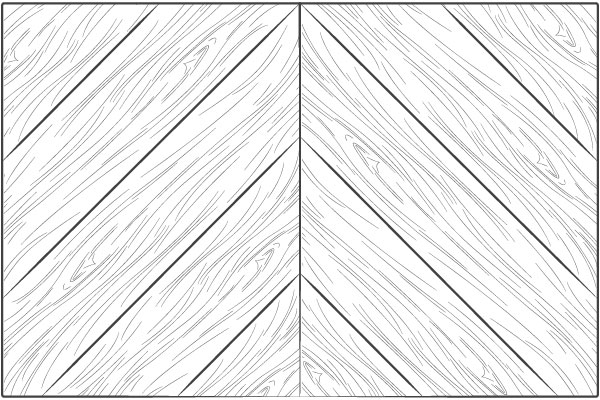 Chevron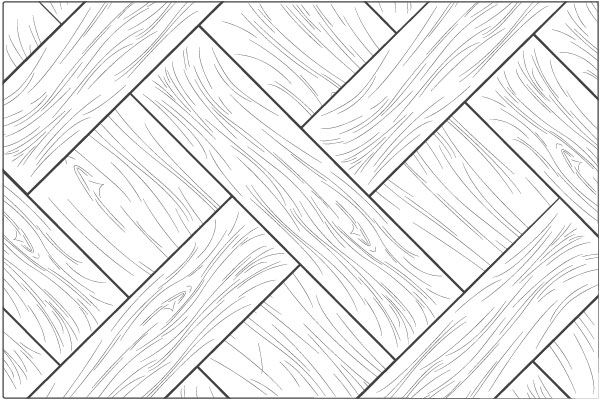 Bespoke
About: Hand Made French Oak Panels
Colour:
The beauty with this specialised line of  'Aged' oak is our ability to accurately control the texture, size, grade of each piece of wood.
These boards come from naturally felled trees, chosen for their consistent characteristics and their old-growth patterns, unlike today's farmed and fast grown oak trees. These trees are cut, logged and through a rigorous process, dried, calibrated and shaped by one of our specialised craftsmen in the North of France before being shipped to the UK.
*Supplied as unfinished this photo is an example of how the planks could look once fit and oiled. This oak can achieve numerous tones through varied finishing applications. For a truly high-end oak floor with a flawless antique appearance, this oak can simply not be beaten.
Highlights:
Our European Mountain Oak is perfect for high traffic zones
Available in Solid Wood Flooring
Hand-Crafted and Undulated Surfaces
This floor can be used with UFH (Under Floor Heating), additional costs apply for specialised kiln drying settings.
Natural wood colour variation between each piece
Available unfinished or pre-finished in 5 different colours ready to install.
Collection
In partnership with a family-owned wood flooring business in the North of France, we have developed an unparalleled understanding of wood flooring. This understanding has allowed us to create our 'Hand Made French Oak' range.
We employ techniques that are hundreds of years old, and modern kilning techniques to create a genuine replica of an original antique oak floor. We have honed-to-perfection a unique process which recreates the colour tones and undulating character of centuries-old oak floors without distressing and artificial staining. Our process recreates what time itself achieves by unlocking the natural variations of colour and undulations within the timbers themselves.
Alternative Platforms:
Do you have a Minimum Order Quantity?
30m2 for all our collections/products
Lead time for Orders
It depends on the product and stock. Please get in touch with us for specific lead times.
Lead time for Samples
Our Samples have a lead time of 5-10 working days for UK destinations. Please get in touch with us for International lead times
Do you export internationally?
We are an international company, we have sales representatives in the USA, UK and Scandinavia. For all other global markets, we are able to provide quotes F.O.B.
Should I be concerned about the colour variation within a product?
If you are concerned about colour variation you can order a sample panel for a refundable deposit. Please remember that we are not creating exact copies of floor panels or hand samples, we are creating individual floors with their own unique personality and charm.
Technical Specification
Species
European Oak (Quercus Robur)
Application
Commercial, Residential
Edges
Micro Bevel, Soft Round
Installation Technique
Glue
Technical Specification
Species
European Oak (Quercus Robur)
Application
Commercial, Residential
Edges
Micro Bevel, Soft Round
Installation Technique
Glue
Sizes may change. Custom-made alternatives are also available