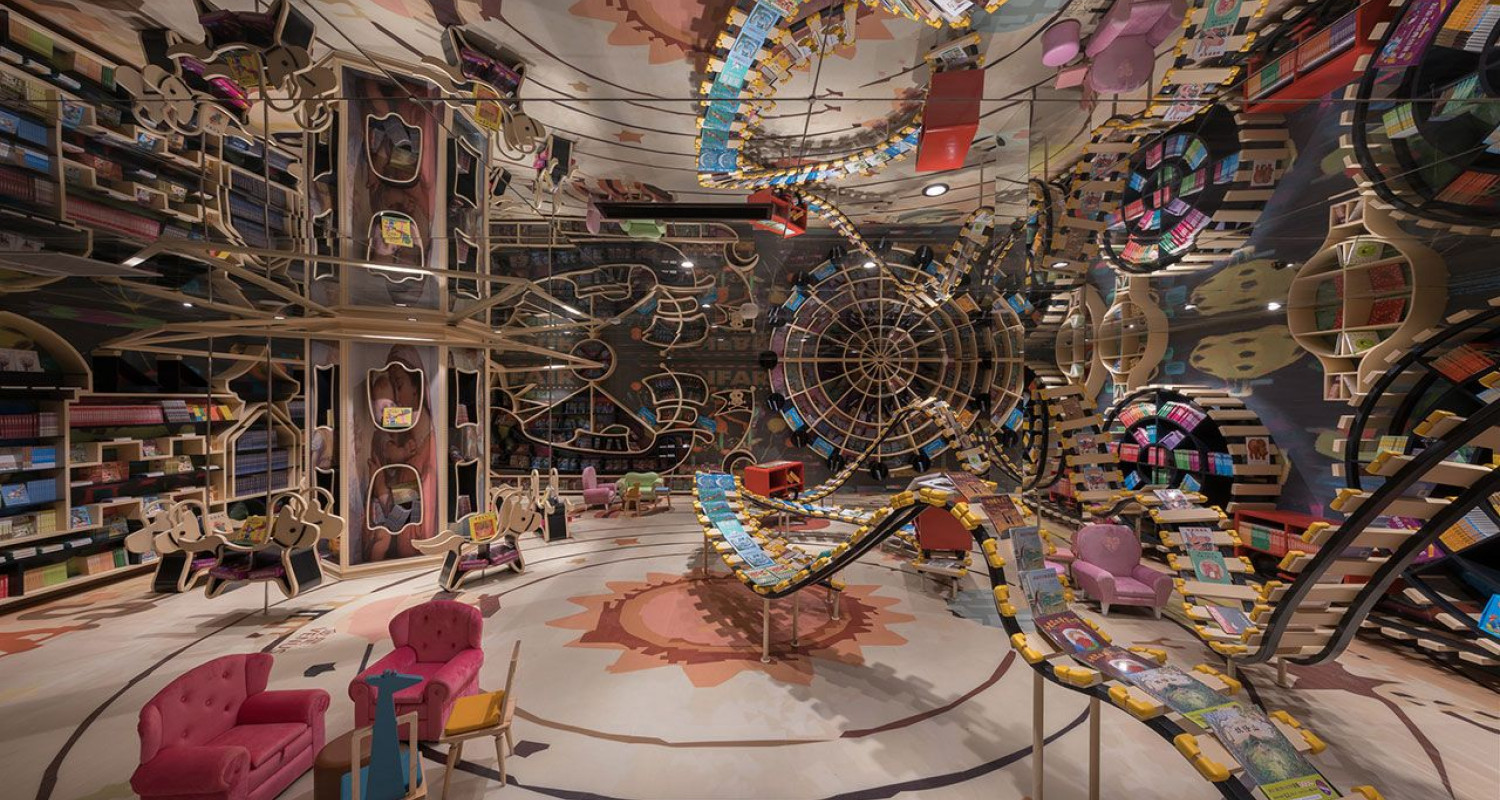 Andrew Martin: A Global Aesthetic and A Playful Sense of Glee
28th July 2021
Interior designer and collector Martin Waller is the founder of Andrew Martin, a design emporium and storied interiors in London.
The flagship store opened its doors originally in 1978 in Richmond and later moved to Chelsea's Walton Street in 1987, where it remains to this day.
Entering through the brand's showroom is like disappearing into a magical wonderland of hidden cultures, eras and origins that romanticise travel.
The astonishing array of desirable antique furniture pieces and all sorts of quirky and enchanting furnishings for the home are the template for "fusion Interiors", which was the title of Martin's bestselling design book in 2000.
Rather than being limited to one style, Andrew Martin's interior design pieces are a myriad of exciting treasures — each with their own story — distinctive, exhilarating, and inspiring.
The store caters to a global assortment of aesthetics; from the magical symmetry of the American look, the juxtaposition of African tribal artistry, the understated serenity of Scandinavia, the multi-layered heritage of French opulence and the individualism of British décor.
You could unreservedly adorn your home with Andrew Martins' striking pieces, fabrics and wallpaper and fall in love with every square foot of it.
Every design element excitedly shows off riches from far-flung places — perhaps the reason why the store is a must-visit destination for the design cognoscenti.
Shining a light on multi-faceted culture, history and the arts, as well as providing a stage for discovery and celebration forms the heart of the brand's story.
Dubbed as the modern Indiana Jones of design, much of Andrew Waller's inspiration is derived from his love of travel and notorious sense of adventure.
His interior design practice, which forms part of Andrew Martin, often emphasis a mixture of cultures, colours, fabrics, and objects that have the power to transfix and transport you to locations all over the world.
If there's one constant about Maller is that his creations are unpredictable, charming and fascinating.
Over the last 40 years, he has been at the forefront of British interior design, providing services to property developers, private residential clients & hotel groups worldwide, with multi-starred commercial projects including The George Hotel, Firmdale Hotels, Puente Romano Resort, Mandarin Oriental, Hilton Hotels, Ham Yard, the Jumeirah Group, Marbella Club, Marriott Hotels, and El Lodge, as well as the design of film sets such as James Bond, Gladiator, Tomb Raider, Harry Potter, and Christopher Robin.
The Britisher has ensured that Andrew Martin designs translate into a seamless mix of comfort and escapism — and the design practice continues to set the industry standard year after year.
"Design has always been about more than just attractive patterns," says Waller in his interview with The Residence. "It is about reflecting a personal view on a subject. For me, this has often been about describing a love of various places or people. It was in Thailand that I first saw the miracle of silk yarn production and the laborious work of Ikat weaving, which can take a day to produce just a single metre."
For Waller, the most crucial and transformational aspects when designing an interior space are light, paint, and objects. "When I'm designing for a client, I find out what they're interested in — everyone loves something. It's about reflecting their personality, not mine."
"And once those critical elements are in place, then it's all about comfort. That's not just soft furnishing cushions, but about people feeling comfortable when they're home and thinking this is me, this is who I am."
Waller has written extensively about travel and design and is now the publisher of 23 editions of the Interior Design Review, also described by The Times as the "Bible of interior design".
The voluminous books document the very best work from global entrants and are accompanied by the Andrew Martin International Interior Designer of the Year Awards, quite fabulously referred to as the "Oscars of the design world" which he launched in 1996 to bring attention to people who deserve merit within the world of interiors.
At the epicentre of his creations is individuality — no matter how innocuous, each project has a narrative and represents who the client is.
Despite the fickle and ever-changing weather of design, layering of different aesthetics and ideas still informs the company's design philosophy.
Working with the clients' vision and aspirations, Andrew Martin designed the UNI Sushi restaurant to reflect the contemporary fusion of Japanese cuisine with Peruvian flavours whilst predominantly keeping in line with traditional Japanese style. The atmosphere around the design is considerate and intimate, like the Japanese culture, but with a distinctive adaptation of contemporary luxury.
Printed on an immense glass screen, the Artwork of a Japanese Geisha in inky black, blossom pinks and reds present itself as the focal of the space.
The layering of materials creates overall depth and dimension — the white walls and vaulted white ceiling, mottled with luxury gold leaf allude to an exclusive experience but in casual comfort; captivating timber floors add warmth and a timeless touch; and the elegant marble bar top and white leather stools lend a majestic grandeur feel.
Nestled naturally into the mountains, the El Lodge, a luxury ski chalet in Sierra Nevada boasting 20 rooms, a restaurant, bar, spa, and games room, exudes a rustic cabin feel. Seamlessly combining exclusivity with casual comfort, the ski chalet is built with Finnish logs and floor-to-ceiling windows that create a seamless connection between the interior and exterior whilst highlighting the stunning views of the slopes.
Earthy colour schemes offer a cosy ambience — hanging antlers, colourful pop art, animal hides, faux fur and leather upholstery are just some of the quirky touches that provide visual interest and playful confidence.
Throughout all four floors of the chalet, clean-cut glass, wooden flooring, chrome finishes and quality furniture and fabrics make up the interior elements that allow guests to relax into enjoyable luxury.
Awe-inspiring yet harmonious is the Puente Romano beachfront resort in Marbella, Spain.
Bringing the beachfront indoors with full-length glass folding doors, the interior design captures a distinctive yet easy-living look, true to the Andrew Martin style ethos.
The rustic touches of wood finishes echo the palm trees outside; clean and crisp decorative style of glass, tall mirrors, monochrome wall art and quirky wooden make an enchanting statement; and it's hard to ignore the industrial-inspired furniture with chrome finishes that dance with the backdrop of the blue Mediterranean ocean.
Conclusion
The visionary style of Andrew Martin is one that delights and surprises. Offering a wide range of exclusive fabrics, furniture, decorative accessories and wallpaper collection, as well as interior design services that get right to the heart of the client's personality and tastes, this British brand has a strong focus on a kaleidoscope of cultures, ancient artefacts and the nostalgia of decades gone by.
Led by founder Martin Waller, the design brand has grown exponentially and is much in demand, with a celebrity clientele including Tom Ford and Ridley Scott, commercial projects in UK, Spain and Japan, and staging movie sets for the likes of Gladiator and Harry Potter. Mixing history with the outlandishly new, the Andrew Martin brand continues to consistently put forth witty design connotations ripe with relaxed luxury for its clients to enjoy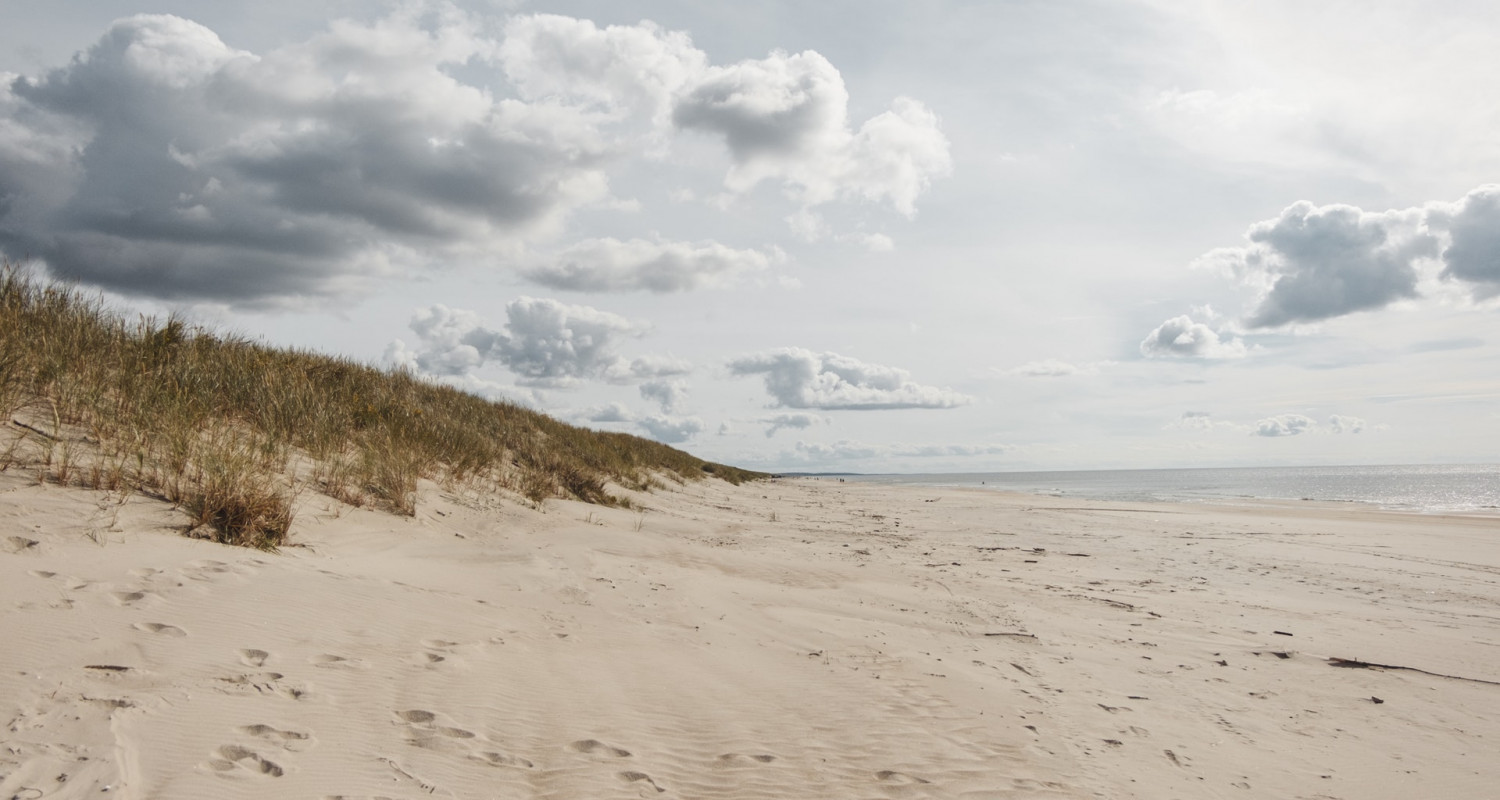 Designs that Transcend Waste
21st July 2021
The design skills that we possess and our constant need for inventiveness have led us to an unsustainable system of cradle-to-grave consumption.
These very same skills are also the solution necessary in transforming the current system and lead us to a post-disposable society — one that considers our quality of life and that of all other species.
To accelerate the transition to a fair and circular economy requires us to broaden our outlook and deepen our understanding of the system itself.
There is a growing consensus among climate activists and designers alike to eliminate waste generation and stop materials from being incinerated — and in turn, move beyond the linear economy, fast.
Integrating sustainable sciences and design approaches into all facets of decision making, as well as revolutionising the way we create is an ambitious aspiration that is finally coming to fruition globally.
Design done with the intent to make a positive and regenerative impact can lead to a healthy future for both people and the planet.
To design our way out of the "take, make, waste" problem, we can start by ensuring that new products are built to last or made to be made again.
Why should progressive and pioneering leadership from within the design and production industry care and how can design that transcends waste help us transition out of the linear economy?
If what we're looking for is a healthy future for both people and the planet, we won't find it in focusing our energy on changing human behaviours.
Instead, we ought to leave behind the old models and shift towards redesigning the systems of production that normalise sustainable consumption and regeneration.
Why is linear economy so unsustainable?
The extraction and processing of raw materials from forests, fields and mines and turning them into products that are transported to our doors for consumption generates 60 times more waste than we throw into the bin, and absorbs significant quantities of energy, water, and human effort.
This way of production and consumption is threatening our ecosystems: plastic waste, textile waste, food waste, electronic waste and construction waste is the endpoint… the full stop.
As it turns out, this disproportionally affects the global poor, whether through pollution, labour violations or climate change.
The numbers are staggering: a whopping 8 million tonnes of plastic and other non-biodegradable products end up in our landfills and oceans every year.
How has bad design contributed to the problem?
Overproduction, over-extraction, overconsumption are not accidents, they are the by-product of terrible design, unintelligent decisions, and our never-ending search for innovation.
Unfortunately, so much of our products, including the clothes we wear and the buildings we live and work in, have been designed to fit the linear model, where life cycles are short, and materials are nearly impossible to recover.
Many of us know this, yet still, we continue designing, producing, and buying more and more stuff, causing enormous amounts of greenhouse gases such as carbon, methane, and nitrous oxide, as well as alarming rates of habitat and biodiversity loss, social and economic repercussions.
How many of the products you own now, for example, will you use briefly and then end up as waste within the next five years?
What is needed is slow design
If projects run more quickly, it can be hard to understand the project landscape and how design decisions were taken today have implications for that landscape in the years ahead.
Slow design considers ecological soundness; thus, it can be said that it has durability at its core because production is deliberate.
Due to the choices we actively make, there is an inherent need to create with wellbeing in mind and with the future fully mapped.
When design is well thought through, made with both eyes open, decisions are never random.
Therefore, slow design is functionality… it enables intentionality and aims towards zero-waste and cradle-to-cradle purposing.
For companies to be profitable, innovative and progressive, they will need to think about the way their products are made and distributed, what happens to them when they reach their end of life, and how best they can assist in creating a regenerative society for all to thrive in.
At the end of the day, slow design can also be considered as sustainable design and its process holds the secret of longevity.
Mindful design takes time, and yet the opportunity to repent at leisure is something that we fail to embrace.
Because we understand that we are taking more from the planet than we are replacing, slow design can be seen as a way of "paying forward".
Looking to nature for inspiration
As the focus of designing products that transcend waste continues to shift heavily towards sustainability and "made-to-last", the conversation of "looking to nature for inspiration" comes to the forefront.
This, however, is nothing new as nature has always been our go-to strategy for survival and rethinking how we live as humans.
When it comes to nature's resources, timber for example, leaders in the wood manufacturing industry are constantly developing new and innovative ways to think about the material's potentials and prospective usage, and how it can be passed down from generation to generation.
The use of wood floors is a clear example of how high-quality and timeless materials can efficiently make a huge difference in an architectural project's ecological footprint and energy efficiency rating.
Reclaimed pieces from old ships, barns, and other ancient buildings are still in use today, and can even be bought and sold at higher prices than when they were first produced.
With these ideas in mind, wood, as a renewable material that can last a lifetime, is also resilient to sudden changes and thrives in post-crisis environments — and it can be used to innovate around circular economy principles, as well as design dwellings that support the stewardship of the material today and many years to come.
Design that retains value and is made to last
Designers, creative entrepreneurs and social innovators are starting to use design as a positive force — initiating "imaginative and inspiring concepts" that not only reduce waste but rethink the production and consumption cycle.
Many are upskilling their teams to be cognitively equipped to make the changes to their production models, many have adopted the life cycle approaches needed to contribute to the rising circular economy movement, while others are hiring the young creative thinkers who understand the call from consumers for products that don't damage the planet and care about the impacts of the things they create.
The good news is an industrial system based on circular material loops can change how things are made and what they are made of.
Designs that transcend waste have an amazing opportunity to be part of building a restorative, regenerative future.
A future where we look to nature, whose materials are recycled in circular loops and intricate ways that lead to economic, environmental, and social benefits.
Designers and creatives are also in a unique position to shift narratives and facilitate alternative visions necessary to aid the transition needed for a new system that works for both people and the planet.
Preventing product waste by embedding things in cycles: take, make, use, consume, regenerate, restore, and reuse, can be used as a tool to repair what is broken
Conclusion
To flourish without permanently damaging the natural ecosystems requires that we think of different ways to make design a model for sustainability.
Design that transcends waste can achieve dynamic balance, sustain the whole and provide the conditions for survival.
The opportunity to explore and discover real solutions that move beyond the circular economy can help tackle some of the greatest challenges facing humanity today such as climate change and increasing levels of waste.
In essence, designing products and packages in a way that transcends waste gives us the ability to question our choices, view the world through different lenses, and create the future we desire.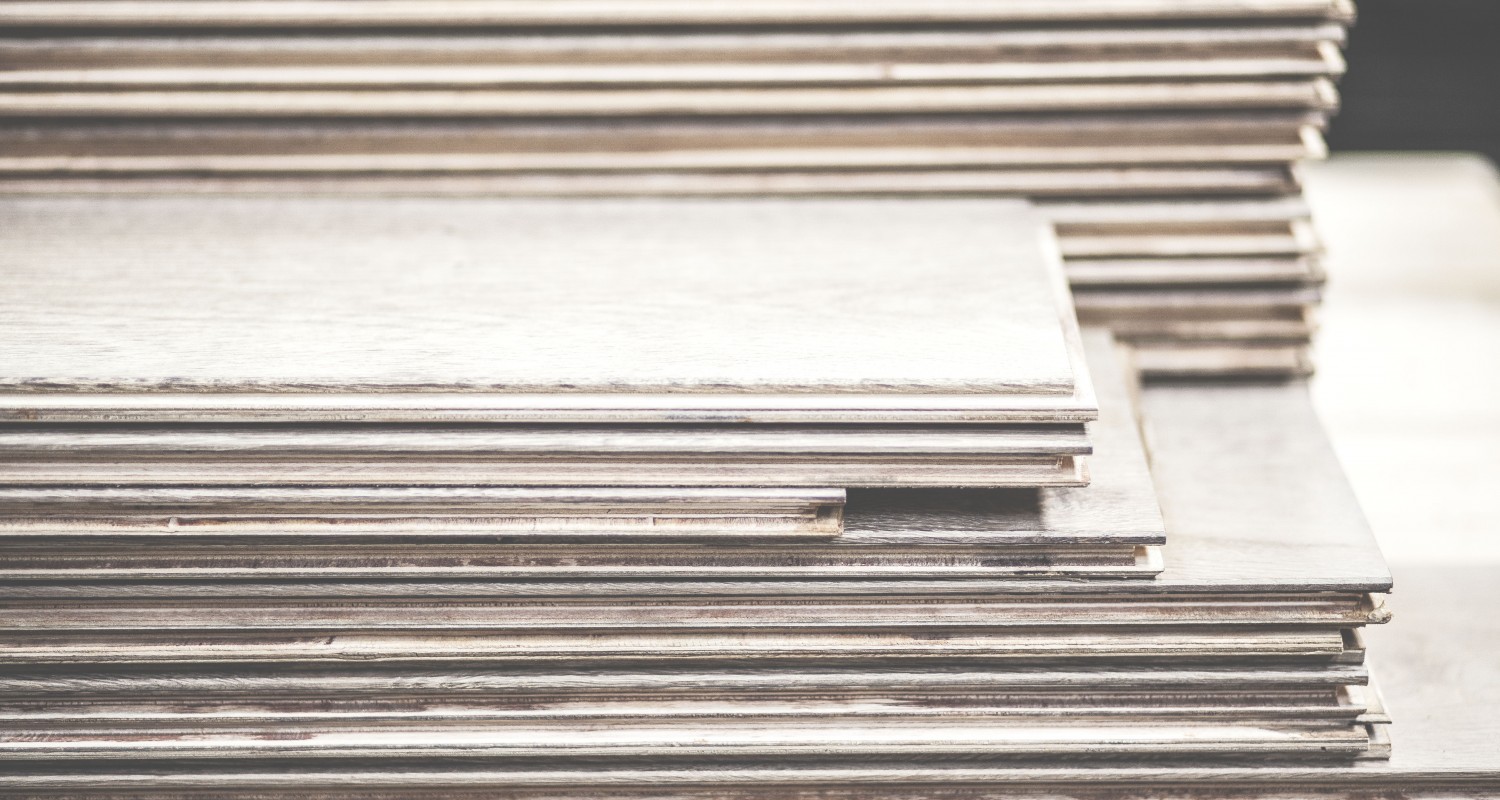 What is Engineered Wood Flooring?
10th July 2021
There is no denying the appeal, character and warmth of wood flooring — it carries with it a long tradition of luxury and a timeless beauty.
There are two different types of floors on the market today; and both add value and structure to your home and are available in a variety of species, stains and styles:
Solid Wood Flooring and Engineered Wood Flooring.
In this article, we take a close look at engineered wood flooring, which has become a popular choice for many homes but remains to this day a highly misunderstood wood flooring product that still requires some explanation to many homeowners.
Those who have installed engineered wood flooring are completely converted.
But those who are delving into the idea for the first time are still reluctant to plump for this solution.
Probably because of a lack of understanding about what it really is.
Engineered Wood Flooring Construction
Engineered wood flooring is composed of cleverly constructed core boards that are layers and layers of plywood in the form of a plank that is bonded together and then finished with a solid wood top.
The plywood section is constructed from several layers, each stuck in opposing directions to one another which gives the boards a large amount of strength and stability.
The top layer is exactly the same as solid wood, but the birch plywood increases stability — meaning it is not as prone to shrinking or warping with changes in environmental conditions as much as solid wood is.
However, engineered wood should not be confused with laminate flooring.
The main difference between this type of wood and laminate flooring is that laminate flooring contains no actual wood.
When shopping for an engineered wood floor, it's advisable to pay attention to how it's made inside almost as much as you pay attention to how the top layer looks.
Engineered Wood Flooring Species
Engineered wood flooring is available in almost any wood species.
The species of the wood will only affect the top layer, and it determines how hard and durable it is, the colour of the finished product and the grain pattern of the surface.
It is important to remember that although the flooring is engineered, the only part you will see is the top layer of the chosen species of wood — it's the bit you're going to be looking at and walking on for years and years.
The wear layer on an engineered wood floor can be brushed or sanded smooth to accentuate its appearance.

Engineered Top Layer Thickness 
Engineered wood has an average thickness of 3mm to 6mm. A thicker top wear layer allows for more sanding and refinishing.
These thicker wear layer engineered floors are usually more expensive to purchase but can last 40-100 or more years before having to be replaced.
Benefits of Engineered Wood Flooring
Hard wearing, engineered wood flooring provides excellent versatility because it can be installed on any level or room of a home.
It has more resistance to slightly lower and higher moisture levels — allowing you to use it where solid strips often can't go.
This adds to its appeal as humidity does not cause it to shrink, expand, buckle or ripple as much as solid wood planks. Because of this advantage, it works well even in:
Kitchens
Bathrooms
Basements
On radiant heat
On concrete slabs
Engineered Wood Click Lock Systems
The Tongue and Groove system is becoming a more and more relevant trend in the engineered market.
Click locking engineered boards have special tongue and groove systems that make it easy to join each board to the next by simply locking them together, forming a tight seam and a seamlessly smooth appearance.
The click lock system makes installation fast and reliable.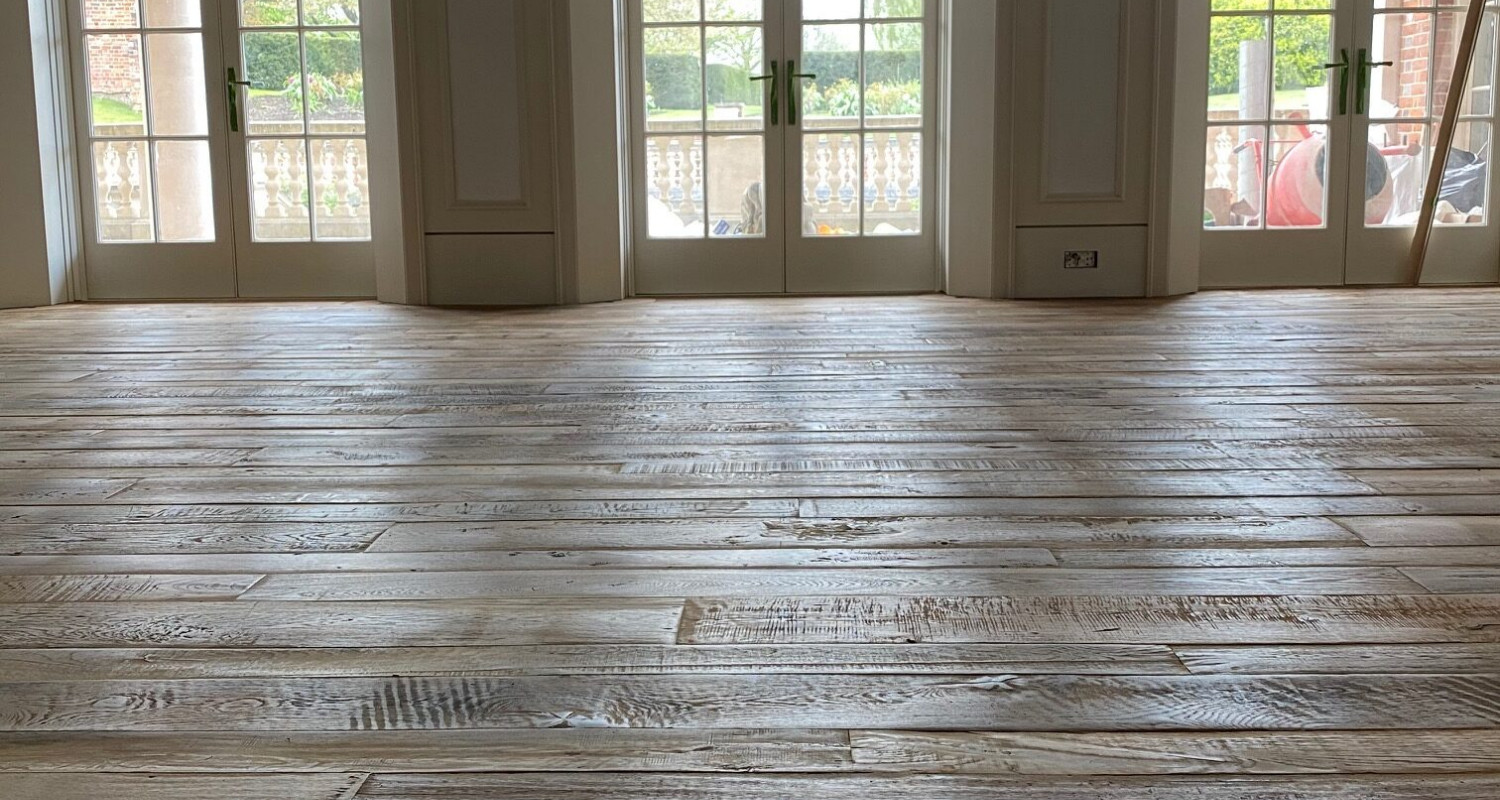 What is the Most Durable and Resistant Wood Floor
28th June 2021
You already know that choosing wood flooring is a great investment and can drastically increase your property's value — you have also weighed the pros and cons of the different types available on the market, but you're still unsure which wood flooring is the most durable.
Maybe you have kids or overactive animals — whatever the case, your floor needs to stand up to the distress it will undergo for years to come.
So how do you find out which wood species is the most durable before making that purchase?
In the flooring industry, it's not always easy to give a clearer definition of what durability is or isn't.
Different kinds of wood vary in terms of moisture resistance, resistance to dents or bruises, or simply longevity.
Obviously, the most important thing when speaking of durability is the method of design, wood species (each has distinct properties and visual differences), and the application of a hard-wearing finish or sealer.
Engineered hardwood is less susceptible to environmental changes
Engineered flooring has surged in popularity mainly because it can stand up to big swings in temperature, moisture, or humidity.
Unlike solid hardwood, which can warp and swell with these changes, engineered boards are considered to be more stable.
For this reason, they can be installed over a variety of surfaces, including basements, kitchens, and bathrooms with light moisture.
But solid hardwood can be refinished almost indefinitely
Solid hardwood can be sanded down and refinished almost indefinitely.
This is an especially important consideration if your durability means longevity.
Because of the thinness of the veneer layer, even the best-engineered wood flooring options can only be refinished a couple of times (at most).
While both types of wood flooring are worthwhile options, your floor's surface-level durability — its resistance to scratches, dents, and dings — is going to come down to two things:
It's wood species (the type of tree it comes from)
Its finish (the stain and topcoat)
Using the Janka Scale to find the most durable wood flooring
With hundreds of wood flooring types to choose from, how can you be sure which species is hard-wearing and longer-lasting?
Thankfully, there is an industry-recognised method of measuring wood durability known as the Janka Hardness Scale — which basically measures the pounds of force needed to embed a 0.444-inch steel ball (measuring just over 1cm) halfway through a piece of wood.
While the hardness of the wood isn't the only factor in your floor's durability, it does indicate how well that wood will stand up to surface-level wear and tear rather than how strong the wood is.
The higher the Janka rating the harder the wood flooring is.
For example, oaks hardness varies by subspecies — common white oak measures 1,360 on the Janka hardness scale.
It is worth noting that this is an impact test, not a test of scratching, scuffing, or any other wear and tear that flooring is likely to surrender to.
Mountain Oak: the industry standard
When we talk about the Janka Hardness Scale, oak is often used as a reference point.
That's because oak is one of the most popular and most widely available hardwood floorings in Europe.
In actual fact, with a Janka rating around 1300 (White Oak rates at 1360 while Red Oak rates at 1290), it's basically the middle ground when it comes to hardness.
Mountain oak comes from trees that grow slower, providing more strength and stability in its structure.
Not to mention, it is durable enough for anything and only gets better with time.
So when we talk about the most durable wood flooring, oak has remained a clear contender for decades.
It's also important to consider versatility for something truly long-lasting.
With its beautiful natural wood tones that can match any interior, mountain oak is also prized for its great deal of character in the grain and a good option for active workspaces and busy households with lots of traffic.
Whether you're looking to add authenticity and intimacy to a large open space with dark shades or give warmth and sophisticated flair to a contemporary space using a light and bright tone, oak works in harmony with both.
Which finishes make for the most durable and resistant wood flooring?
A good finish not only gives your wood floors an excellent appearance but also affects their durability.
While you can purchase floorboards without a finish, these days, there are so many options for pre-finished wood flooring (especially at retail).
It's important that you ask your flooring retailer about the durability of any finish you purchase.
We'll walk you through some of the most common finishes:
Oil-based polyurethane. One of the most common and most durable finishes especially for high-traffic areas.
Water-based polyurethane. A standard choice for many environments but a little less durable than its oil-based cousin. Still a solid product especially in areas with more moisture and minimal ventilation.
Natural oils. If maintained properly, natural oils and hard wax can be extremely durable, natural oils also display the most complex and beautiful patinas of all the present options.
Aluminum Oxide. Comes already applied on a large number of pre-finished floors, since it protects against scratches and UV fading. Rated to last up to 25 years in a single application, so make sure to check if there's aluminium oxide in your floors finish for supreme durability.
Conclusion
As well as being timeless and versatile around the home, wood flooring is highly sought-after for its supreme durability.
Unlike other flooring alternatives, timber is resistant to general wear and tear as well as one-off damage or staining.
At the end of the day, the most durable and resistant wood flooring depends on the species — each with its own unique qualities, strengths, and weaknesses — as well as the finish used to protect it.
Additionally, wood "durability" depends on what it means to you and how your lifestyle will impact your flooring.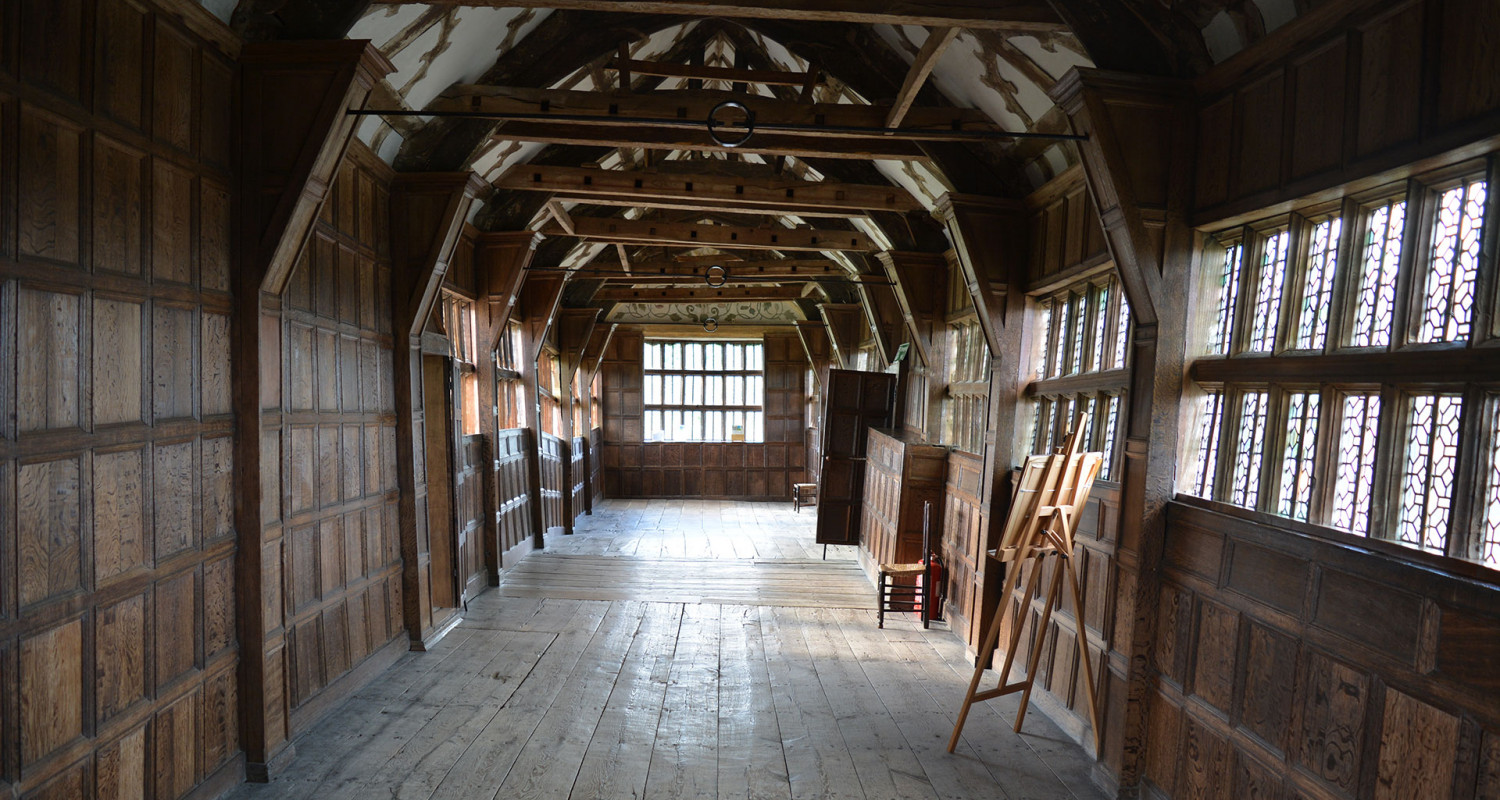 Chronicling England's Evolution In Interior Décor And Wood Flooring
15th June 2021
Wood'suntarnished beauty is inviting, alluring and adds character and charm to an abode.
Wood flooring coupled with the right furniture can uplift and adorn a home. When you look at paintings and visual recreations of a bygone era, you are immediately struck by the beauty, aura and charm of the vintage period. For example, paintings and architectures of the 17th or 18thcentury leave you marvelling at some of the intricate designs and décor of the glorious past. But, rather than dwelling too much into the nitty-gritty of the past, let's talk about the history of time periods in England and their style of interiors and wood flooring. The moment you wonder about décor and flooring of an earlier time, you visualise an era of grandeur and finesse. Well, it's true that vintage design and décor are a thing of beauty but let's attempt to uncover the modest journey of wooden flooring.
The use of wood as a flooring material started somewhere around the Middle Ages. Back then, floors were usually made of beaten earth, stone or bricks. Wooden flooring was restricted to homes that had a garret or an extra floor. Oak and pine were the usual preferences back then and they were milled using the most unsophisticated and basic tools like saws, chisels, axe etc. Unlike today, sizing and placement were not something that people accounted for back then. The boards were unevenly placed and nailed-down haphazardly. And not much maintenance and polishing went into the process
Moving on to the vivacious age of the Elizabethan era where elaborate and intricately carved furniture was the norm. During this time period, status and power were often validated based on the wealth and taste reflected in interior décor especially the furniture. It was an era of lavish and rich designs and the furniture was usually heavy, large and elaborate. Carving and ornamentation were common during the Elizabethan era. The décor included Tudor-Gothic motifs and Italian Renaissance designs, to name among a few. Natural wood was used in a beautiful and striking manner to elevate the overall décor. Gothic chequerboard floors were common during this era and a lot of focus was given to a structured, geometric design rather than the earlier sloppy placement of planks.
The 17th century was the age of decadence and that reflected in the décor and design of the era. The geometric block pattern and Parquet flooring were a standard in flooring for formal rooms and elaborate designs were popular. Hardwood flooring became a norm since the price of wood became cheaper and wood flooring got a more polished and sophisticated makeover. The furniture was focused more on the functional aspect and there was a conflux of different designs and patterns. Oak was greatly used and so was elm for a structured yet more intricate look. Carpeting was huge back then.
The 18th century was a period of boom and bloom in many sectors of life and even the middle class was flourishing and developing a unique aesthetic taste. English interiors of the mid-eighteenth century show the eclectic taste of people of that age and Neo-Palladian furniture and design were extremely popular. The floors were usually pine or French oak and carpets with intricate designs and patterns were abundant. There was a lot of French influence and the focus was on comfort.
The 19th century brought in the influences of the Industrial Revolution and luxury and comfort were the focus. Parquet flooring became popular once again and carpeting with oriental motifs and designs were huge. Georgian and Victorian pine floors were extremely beautiful and they had a certain degree of finesse to them. Decorated floor tiles were also popular back then and the furniture was large and plush.
Light, airy and less dense was the furnishing preference in the 20th century and the influence of the Arts and Crafts Movement was seen in the furniture and textiles of the era. Modern furniture was simple with little or no ornamentation, is strictly focused on practicality. New materials for furniture making like glass, plastic and aluminium became increasingly popular and sofas were gaining popularity around the 1970s. In the early 20th century, usage of dense pine was seen and the planks were a little wider. Oak flooring was one of the most common floorings and the use of pine flooring was dwindling since it was scarcely available.
In modern wood floor trends, oak flooring is still widely popular and prevalent. Hardwood floors add a touch of elegance to your décor and their popularity is steadily increasing. Engineered Wood is another option that's perfect for non-fussy and low maintenance flooring. It's the perfect option for underwood heating and the planks arrive pre-finished. Bolder textures and a lot of reclaimed wood designs are popular now. Reclaimed wood is increasingly being used in settings of all types, whether in flooring, doors, panelling, other fixtures or accessories. They are durable and they add a weathered beauty and essence to your décor. The Reclaimed Flooring Company understands the significance and allure of wood flooring and has a variety of styles, textures and designs to choose from.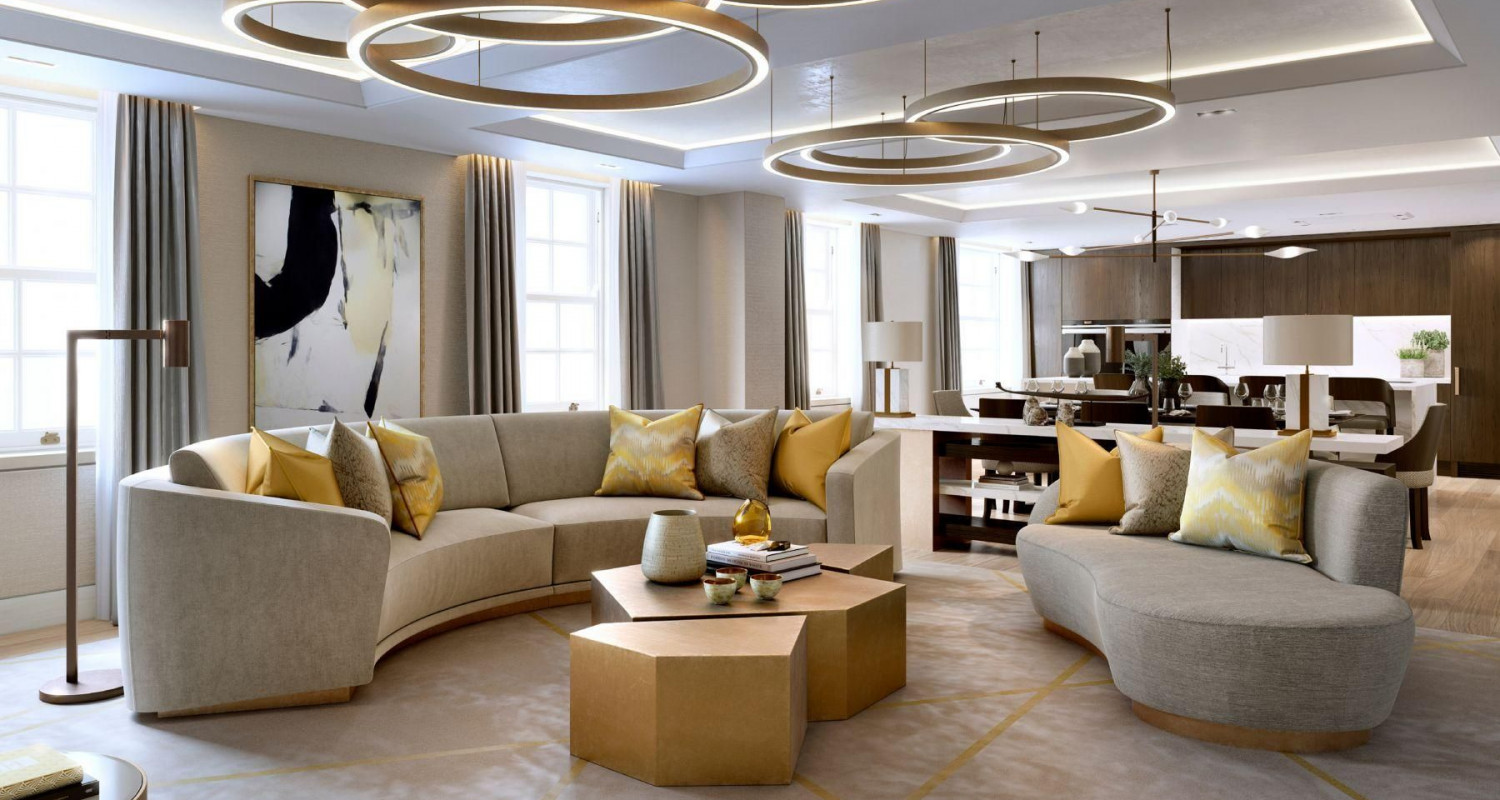 Laura Hammett: A Classic Contemporary Story
8th June 2021
Laura Hammett is a reputed London-based interior design and architecture practice specialising in detail driven, luxury residential projects since its conception in 2008.
The eponymous firm ran by designer extraordinaire and expert Laura Hammett alongside husband Aaron, has quickly become an industry highlight offering highly personalised bespoke design services for private clients and property developers throughout the UK and abroad.
A trained interior architect, Laura Hammett's trajectory to success has all the hallmarks of hard work and innate passion.
On completing her degree, she was immediately snapped up by a high-end interior design agency, Godrich, and was involved in luxury design which gave her a real insight into the industry. She had amazing exposure to residential projects from the start and always had an eye for soft elegant colour schemes and subtle jewel-hued accents.
Boasting an impressive portfolio with many of her studio's luxury projects across Hong Kong, China, London, New York, Miami, Paris, India and the Middle East, Laura Hammett's wealth of experience which shines through in her signature classic contemporary aesthetic has propelled them to the forefront of the industry and won them international acclaim.
With a strong focus on high-end homes with beautiful bespoke finishes, each project combines a unique and timeless approach to meet the individual needs of each client where Laura believes "that quality of life can be enhanced through exceptional design, with every detail, material, and element of space creating a luxurious whole, enhancing a property's value while still retaining a truly personal touch."
With a thorough understanding of the dynamics and requirements of contemporary living, the design firm makes certain that every facet of a project is custom-made to exacting specifications, ensuring that the clients' needs are realised with unwavering creative expression very finest quality assured.
Walking into a space designed by Laura Hammett you will find exquisite furnishings and sculptural furniture that are assiduously dispersed throughout, showcasing a harmonious feeling of balance, timeless proportion, and detailed beauty. Using imagination and ingenuity, each property is individual to the resident — influenced by its surrounding landscape and architecture.
For example, coastal home is underpinned by a subtly coordinated fusion of elements of the sea, clean lines and neutral tones, blended with charming warmth and a relaxed compilation of organic textures and hints of the surrounding landscape. A townhome will balance elegance with comfort and practicality while emphasising a sumptuous opulent atmosphere that's perfect for entertaining and gathering with friends.
Designing multiple properties for the same client means all homes will differ based on surroundings and usage, but the personal elements of each residence follow the same design thread. These unique yet familiar details are what has secured the trust of her longstanding repeat private clients.
"Design is not just an indulgence, it is a way to enhance and beautify everyday life. The inspiration that you feel whilst living in a well-designed home will translate positively into other areas of life and work," she tells Metropolitan Design Magazine. With an astute appreciation of today's private wealth market, Laura Hammett interiors are beautifully done and are an inspiration just as her business has been built from vision to reality.
Nestled in a large estate in the Surrey Hills, this Georgian detached family home incorporates a combination of luxury and sophisticated flair that's instantly presented from the moment you step into the entrance hall.
The interior space comes to life through a layering of tones and sumptuous textures, and acute attention to details from the lighting through to the furniture and styling. The wooden floors offer timeless warmth and enable a comfy look that teams effortlessly with the rest of the furniture.
In a Kingston family home, the interior design firm decided to provide a more daring and striking look. Once again, the designer joined hues such as warm brown, charcoal grey and black to create an elegant feel.
The use of different textures is beyond incredible — the rich wooden floors get enhanced by the deep warm palette, creating an ambience that's cosy and inviting.
Conclusion
Unique figures of the interior design world, Laura Hammett together with her husband Aaron have become industry legends. The London based firm is valued for its meticulous understanding of luxurious and classic contemporary interiors, fused with diligent attention to detail.
While every project is unique and tailored to the site, its locality, and the client, there is a clear style thread that is evident throughout all Laura Hammett projects, which is elegant designing that honours the beauty of the surrounding landscape refreshed point of view.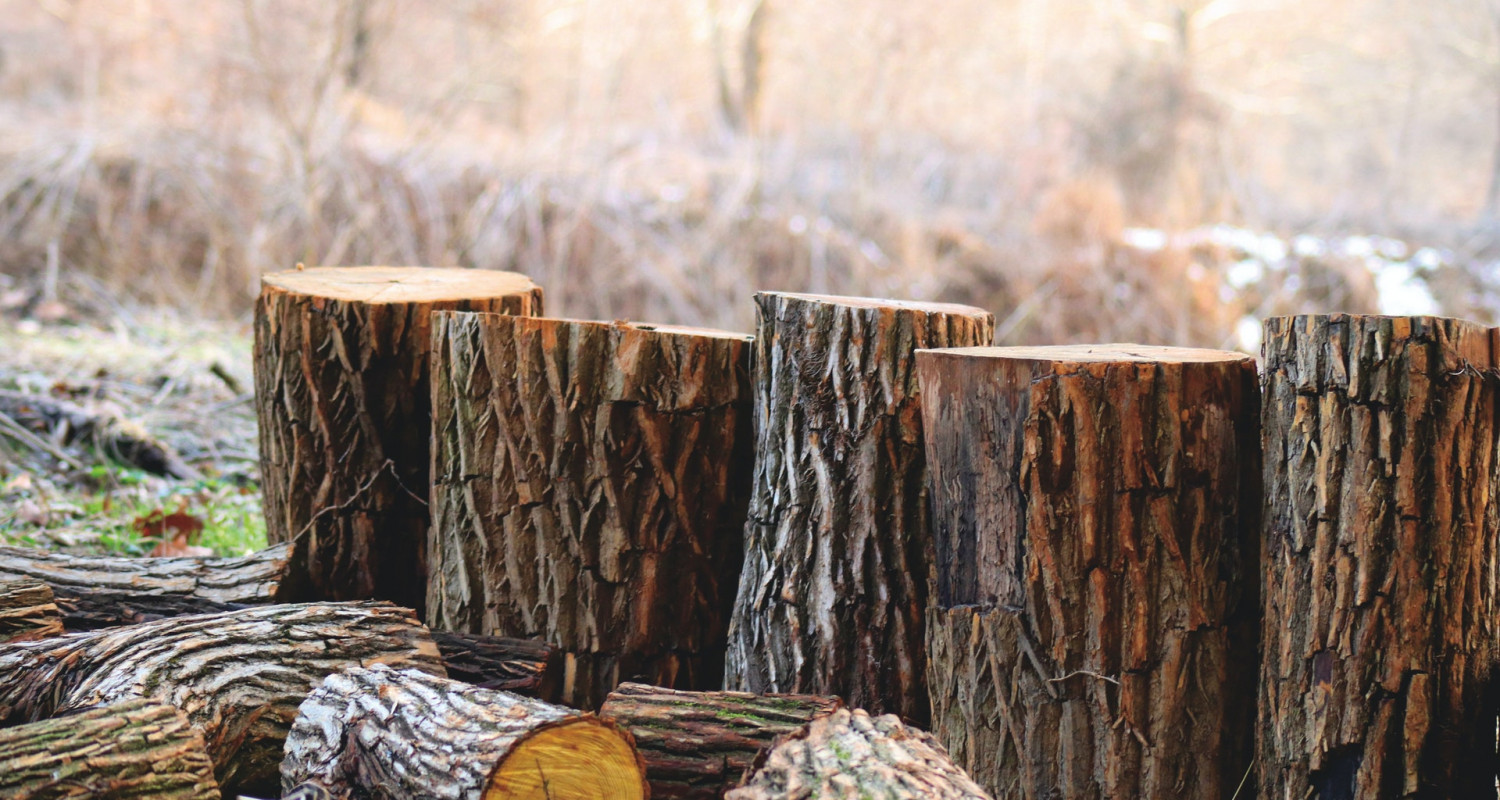 Wood Flooring Sustainability and Certification
19th May 2021
With more and more homeowners looking for ways to be more sustainable when undertaking a home improvement project, wood flooring fits the bill perfectly compared to a number of flooring alternatives.
With more and more homeowners looking for ways to be more sustainable when undertaking a home improvement project, wood flooring fits the bill perfectly compared to a number of flooring alternatives.
However, it can be difficult for consumers to make environmentally valuable choices — quality, price, certifications and marketing pitches can be a lot to digest.
Beyond that, acquiring the correct information about different timber products can also be a challenge that's hard to deal with.
Why wood flooring is a more sustainable choice
Being a natural product, timber flooring uses less energy and produces very little waste during the manufacturing process than other materials.
Because the goal is to use 100% of the raw material from harvested trees, waste products which can include bark, wood chips, wood shavings, and sawdust, are typically saved and used to fuel boilers, to heat the facility, produce wood bricks and fibreboards, or for other purposes. This alone makes timber a clear sustainable, environmentally-friendly choice.
For this reason, sustainable wood flooring is of a far higher standard. It should not only look good in your home but should impact the environment throughout its life cycle.
Buy your flooring from a supplier with an excellent reputation
While most wood flooring retailers are reputable, some are guilty of misleading practices called "greenwashing with logos". This means the retailer is purposely unethical and gives a false impression that ALL of the products they carry are certified sustainable.
It is, therefore, crucial to ask questions and clarify that the product you are looking to purchase is sustainable, or comes from sustainably managed forests.
Certification programs from international, non-governmental organisations try to make it easier on consumers by verifying that their certified wood floors come from trees in sustainably managed forests. The Forest Stewardship Council (FSC) and PEFC (Program for the Endorsement of Forest Certification) are the two leading authorities in this field.
A glance at sustainable wood flooring certifications
Certification programs help offer peace of mind during the floor buying process as they promote and maintain responsible forest management. Since some of the sources of wood floors are the result of illegal logging, these programs help guarantee wood comes from sustainable sources.
This means trees are replaced time and time again after harvesting in order not to throw the ecosystem into the abyss. Though each organisation varies in their breadth of scope and certification requirements, they do have a common basis in "sustainable forestry".
Forest Stewardship Council
Founded in 1993, FSC's overall mission is to protect and preserve the forests for future generations of people — most importantly maintaining the biodiversity of the ecosystem, as well as respecting native cultures and economies. Because the organisation's goal is to promote forest management and conservation, and since hardwood floors are derived from timber, FSC is involved with how these types of floors are sourced.
Illegal logging leads to the complete destruction of forests; and for this reason, purchasing floorboards that are FSC certified is so important. Ultimately, eliminating illegally logged wood from the marketplace puts FSC in a better position to sustain their mission of ensuring that the forests are designed to regenerate so that they will be around for many more generations.
Program for the Endorsement of Forest Certification
Similarly, PEFC is designed to allow small and medium-sized enterprises to global brands to demonstrate that the forest-based materials they are selling come from legal and sustainable sources. More and more companies are realising the benefits of delivering sustainability assurances on products to address environmental, social and ethical concerns, and in turn, demand proof of sustainability from their suppliers.
60% of the worlds certified forests are under PEFC; this indicates that ethical consumption is on the rise — and flooring companies that carry certification are willingly able to demonstrate to consumers their commitment to curb deforestation and maintain biodiversity conservation.
California Air Resources Board (CARB) Phase 2
With homeowners forced to think about safety concerns in relation to flooring products and indoor air quality, many have become more aware of what is known as CARB Phase 2. California Air Resources Board (CARB) Phase 2 is a part of California's Composite Wood Products Regulation with the purpose of setting and maintaining standards for products that could impact the quality of indoor air in any interior environment.
Flooring made from timber must be labelled appropriately to indicate that the composite wood product is compliant for formaldehyde Phase 2. The CARB Phase 2 label is important because it indicates that the flooring quality meets some of most stringent standards in the world.
Formaldehyde, a colourless gas emitted from a variety of sources, is a known carcinogen that can cause nose and throat irritation, burning eyes, wheezing or difficulty breathing, headaches, nausea, and an increased risk of cancer in humans.
Both flooring and non flooring products contain some trace levels of formaldehyde — to ensure health safety, products like flooring need to be manufactured in such a way as to minimise the amount to a safe level.
Being mindful of the CARB Phase 2 compliance standards when purchasing wood flooring — including wide plank engineered flooring and other styles of flooring made of multiple layers of wood — ensures that the products you choose are safe and the air that you breathe is healthy. Similarly, flooring manufacturers are encourage to continue investing in manufacturing practices, products and finishes that comply with CARB phase 2.
Lacey Act
Illegal logging has a devastating impact on many timber-producing countries around the world. Deforestation, which is driven in part by illegal logging, is one of the major contributors of climate-disrupting pollution. The illegal harvesting and removal of timber also robs cash-strapped governments of valuable revenues, and are faced with serious economic and social consequences.
Illegal timber is any wood that has been harvested or transported in violation of a law or regulation of its country of origin. The Lacey Act is a piece of legislation that controls the illegal importation of harvested timber into different parts of the world including Europe.
This effectively means that no timber would be sourced from illegal sources. Under this act, all wood floors manufactured by the use of illegal logging are considered null and void. Wood flooring companies that are Lacey Act compliant fully support the organisation's efforts to protect the worlds' forests.
Besides protecting worlds' forest, the Lacey Act also protects buyers who practice due diligence when importing wood from outside Europe. Companies must declare the species and origin of their imported wood products. Monitoring the way that international trade is conducted helps eliminate the influx of low-cost and low-quality wood flooring produced from illegally harvested timber.
National Wood Flooring Association
Founded in 1985, the NWFA is a not-for-profit trade association representing all segments of the hardwood flooring industry, including manufacturers, distributors, retailers, installers, importers/exporters, inspectors and consultants.
Over the years, the NWFA's mission is to unify and strengthen the wood flooring community by educating consumers, architects, designers, and builders in the uses and benefits of wood flooring. This has seen a major advancement in the growing awareness of environmentally and socially responsible wood sourcing, as well as improved forest sustainability for future generations.
Being a member of the NWFA means acknowledging the importance of forest sustainability and the implementation of better green policies — as well as committing no act that would discredit the wood flooring industry.
Members also agree to support the NWFA and its goals by ensuring that timber used in the production of wood boards is not harvested from controversial sources.
Our Certifications
Why companies choose to source certified products
Certification, both The Forest Stewardship Council (FSC) and PEFC (Program for the Endorsement of Forest Certification), provide a way for companies to have a distinct and positive brand image by demonstrating responsible sourcing policy, achieving simultaneously:
a decrease in supply chain risks — the idea of "do no harm" by avoiding "bad wood" and
an enhancement in the benefits of responsibly managed forests.
By sourcing certified products and purchasing from a certified supply chain, companies can not only reduce risks but can also support the health and continued flourishing of our forests and the ecosystem services they provide. This in turn enhances their image and reputation as a responsible brand.
Conclusions
Forests are incredibly important to us. Sustainable sourcing enables wood flooring retailers to meet multiple goals such as social empowerment in communities, carbon sequestration, biodiversity, and other goals associated with the many ecosystem services forests provide us.
While you want your home to look great with the flooring that you choose, it's equally important to understand that both The Forest Stewardship Council (FSC) and PEFC (Program for the Endorsement of Forest Certification) are essential tools that ensure that you are purchasing wood floors from responsibly managed forests.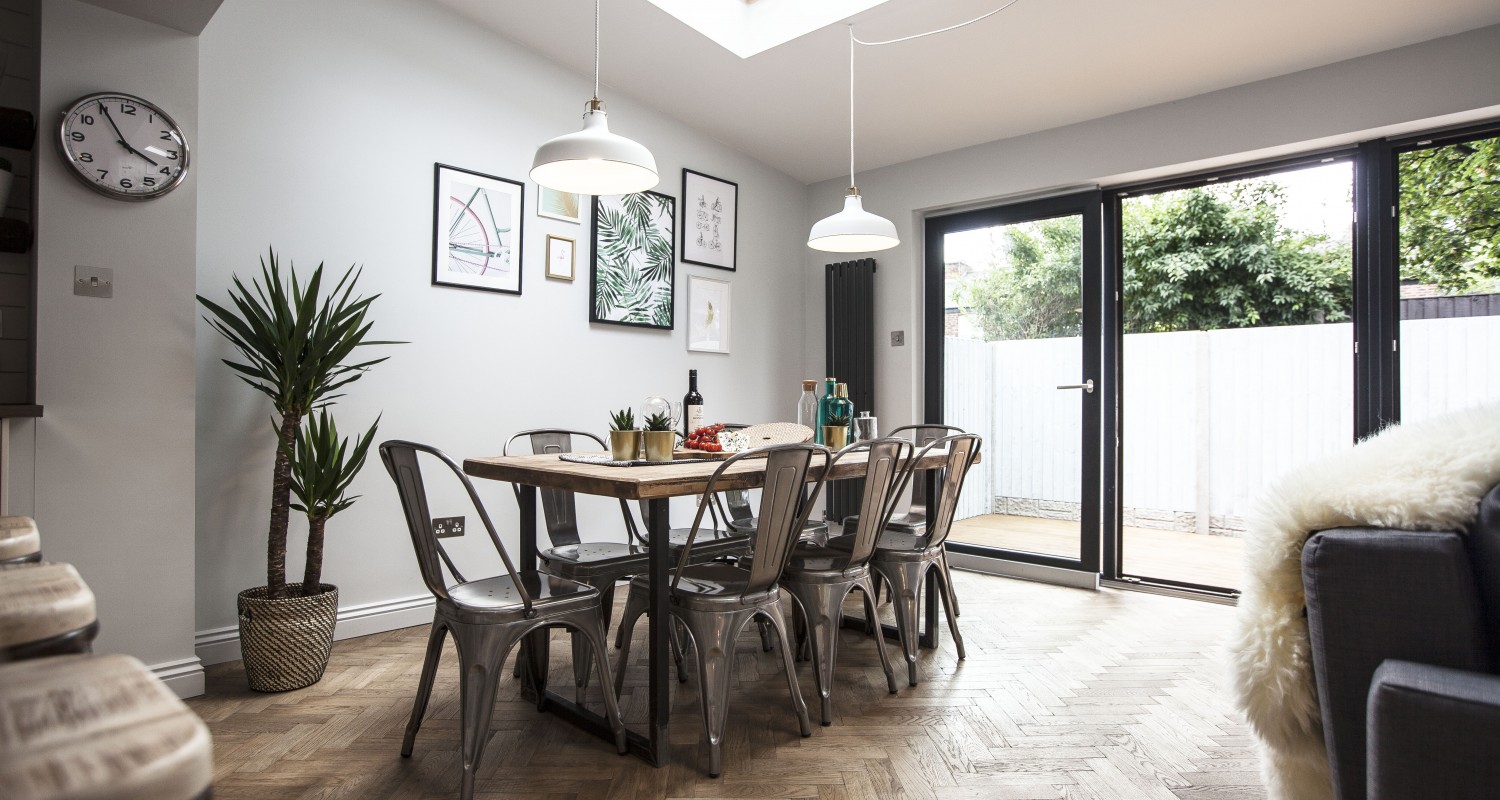 Engineered Parquet vs Solid Parquet Flooring. Which Is Better?
7th May 2021
For centuries, we have been able to find unique ways to add depth and character to the interior of our building's.
Wood flooring is loved by many because of how it effortlessly lends itself to a range of spaces, as well as its natural, timeless and longer-lasting attributes.
Parquet flooring is constructed from the creative arrangement of small wooden pieces to form geometric patterns.
The patterns can be designed into any representation in order to add a dramatic effect to the room.
This flooring style is a true definition of unique sizes, shapes and a striking finish.
And because it has been around for centuries — initially found in older castles and the home of the wealthy across Europe — its popularity has the same longevity as the material used to build it.
Today, it can be incorporated in virtually any internal space, and remain a sign of quality and craftsmanship in both residential and commercial properties.
What Is solid parquet flooring?
This is a natural timber floor constructed from solid wood blocks.
Unlike the standard floorboards which are milled or carved out of a tree, a solid parquet is a flooring option with very thin wood pieces assembled together.
Solid parquet wood flooring is a favourite option among property owners who are what you would call "lovers of the real thing", and is especially suited for modern, contemporary and transitional settings. It provides longevity, it's attractive, and gives your home an expensive, chic appeal.
What is engineered parquet flooring?
Manufacturers create engineered parquet flooring from at least three plywood-like layers, overlaid with hardwood.
This means the finished product has a similar quality and appearance to real wood.
Once installed, it is the top hardwood veneer that your feet will stand on, and it is what engineered parquet owes its looks to.
This floor type is manufactured to withstand the effects of moisture and heat, an attribute that gives it an advantage over solid parquet.
Depending on changing moisture and temperature levels, wood in its natural state expands and contracts.
Due to its dimensional stability, engineered parquet flooring is suitable for applications where underground heating is used, or in challenging spaces like bathrooms, kitchens, and utility rooms where moisture is pretty much always on the rise and fall.
Which of the two floors is best for you?
Choosing between the two relies largely on the construction and where in your home you are putting your new floors.
Because it is 100% real wood, moisture and heat can distort solid parquet.
When it expands and contracts, floorboards push slightly up against each other and then fall back into place.
This need not present a major problem if it occurs only to a minor extent. Where it indicates a serious issue is when expansion and contraction is excessive.
The reaction due to a change in humidity level causes unsightly gaps in the floor, and at worst, boards that are cupped or bowed.
Not only does this result in disproportion in the wood plank, but it also means that your floor potentially becomes draughty and uncomfortable underfoot.
The magic in engineered wood parquet is its structural strength and stability.
If you desire flooring that is virtually immune to the effects of changing temperatures and moisture, then this is your best bet. When it comes to stability, engineered flooring wins because you can lay it even in waterlogged rooms with confidence.
In regards to aesthetics, if you prefer a classic, traditional flooring choice with a longer lifespan and larger value, you can't go wrong with solid parquet floors.
Similarly, if you`re after a natural, rustic appearance, it's hard to get it elsewhere other than in hardwood parquet flooring.
Engineered flooring effortlessly finds its place in most modern real estates, producing the required comfort with a hint of tradition from their hardwood layer appearances.
Additionally, it offers a diverse range of timber species, colours, finishes and parquet styles to suit an array of design aesthetics.
Lastly, new and improved technology has made solid parquet flooring a whole lot easier to fit than it was a couple of centuries ago; however, there is no denying the fact that engineered is a complete breeze.
Because each board comes with the parquet pattern you've selected already, it means you can have your room looking fantastic quicker than you dare imagine.
Conclusion
The beauty and charm of parquet is a surefire way to accentuate the splendour and timeless flair of an interior space. Both solid and engineered parquet wood flooring is an amazing asset to any interior environment. They offer flexible design, longevity, sturdiness and added value in a way that far surpasses other flooring finishes.
In order to really reap all these benefits and more, it's crucial that you understand what each type of floor has to offer and select one that is most suitable for your project. To top it off, engage an experienced and efficient contractor who will lay the foundation for your parquet wood flooring that you will enjoy for years to come.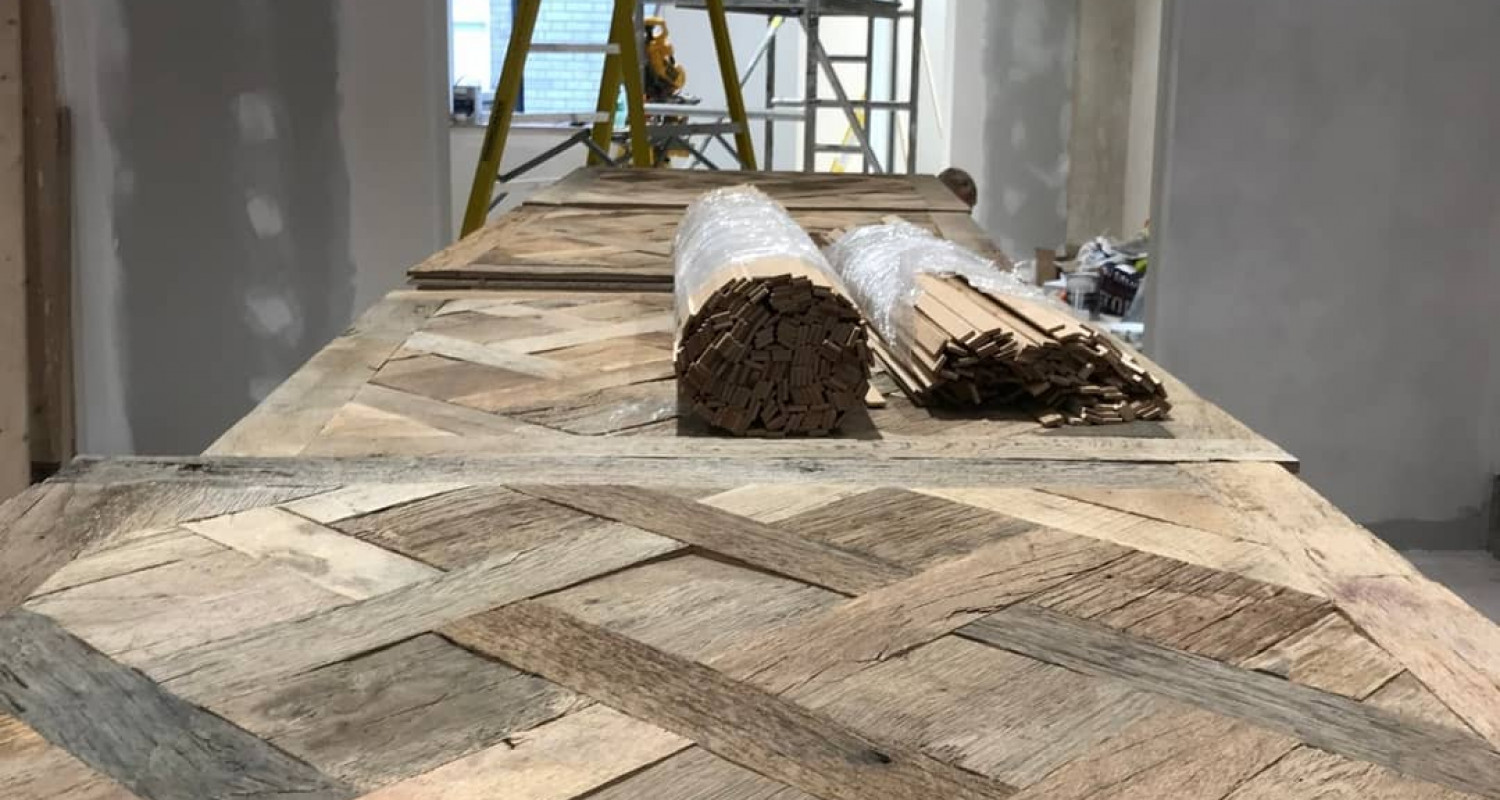 Contemporary Wood Flooring Design Trends (Updated in 2021)
1st May 2021
Flooring trends change throughout the years as property owners acquire new tastes and technology allows a larger variety of designs to stay in-line with modern remodelling needs.
Wood is a classic flooring choice that contributes substantially to the overall appearance of our indoor environment. And despite the continuous influx of wood-look flooring options, there will always be a huge market for solid hardwood and engineered flooring as it is one of the biggest returns on investment for property upgrades.
Getting your flooring right is crucial in keeping your home up-to-date. These 2020 contemporary flooring trends are the perfect guide to choosing a flooring that is durable, stylish and will stay trendy for years to come.
Floor colours
There is a reason why choosing the best floors is an essential part of the design — flooring simply sets the tone and feel of any interior space. That means, we need more options! And manufacturers are responding accordingly with more stunning colours than ever before to complement a wide range of interior aesthetics.
Grey wood floors are all the rage this season! Even better, grey refinishing gives traditional wood floors a fresh and clean modern look. If you're obsessed with a not too dark, not too light, but a nice medium grey undertone that provides a beautiful background for highlighting furniture and accessories, then this is a trend for you to jump on.
Blond wood flooring has come and gone for year — but in 2020 its making a trendy comeback thanks to a variety of new options for today's contemporary homeowner. It offers a certain versatility that works beautifully in almost any space and with any style, whether it be Scandinavian, industrial, English, modern or French interiors.
Bringing everything back to the basics is perhaps the theme of the new decade. With design centred more and more around intergrading the outdoors into the interiors, the trend of natural colours will stay for some time. The lighter shades of brown are so versatile — and exude the cosiness and soothing luxury most people look for. There is no better way to ground bright paint colours and striking decor elements than with muted brown wood flooring.
If you're looking to bring a relaxed, pared-back vibe into your home then the softer white-washed look is more your taste. The latest style is more matte and subtle in character, perfect for farmhouse style and coastal beach aesthetics. They work especially well on white oak for an upscale, natural finish.
Pronounced textures and more depth
While flawless surfaces remain classic, in 2020 raw and tangible texture will be more prevalent than ever before. The trend comes from wanting flooring with plenty of charm and character… hand-scraped, distressed, and reclaimed wood floors are a fantastic way to introduce a variety of tactile sensations underfoot and enhance the visual aspect of a space. The luxury aged look works best for spaces where a chic, rustic look is desired.
The wide plank wood floors visually enhance a space, making it appear and feel more spacious.  In modern homes, they offer a more contemporary presentation and older homes look more rustic and authentic. Long planks up to 7 inches wide are considered by many over the standard 2 1/4″ strips that were installed from the '30s through the '90s. This trend promises to become a classic staple that will likely last for years to come.
Layouts and patterns
In the new season, patterns-play continues to thrive. There's more use of eye-catching layouts to turn the floor into a statement piece, instantly elevating an interior space into a sleek, contemporary show-stopper.
Loved for centuries by European upper classes for its individualistic decorative flair, herringbone has become the hottest installation pattern in 2020. Simulating a woven or braided look by connecting two planks at a 90-degree angle, designers and homeowners alike are opting for long planks and trendy colours that lend a good balance between classic and modern.
If you adore the look of wicker furniture, handwoven baskets, or handmade quilts, the intricate geometry of herringbone will deliver that added touch of sophistication.
Natural-looking finishes (satin, matte and flatter sheens)
There is no doubt that matte and satin finishes are going to remain strong contenders in 2020 as more homeowner's trend towards flat sheens.  Both are muted enough to hide dirt and imperfections rather than highlight them as opposed to semi-gloss and glossy finishes. High-end wood floors bring stain and matte finishes to life while lending a contemporary and expensive feel to an interior setting.
Responsibly sourced natural material
Current design trends are focused on increasing sustainability and providing products that cause no harm to the planet. Wood flooring is a perfect example of a product that embodies that natural feeling.
What's more, consumers are seeking responsibly sourced flooring certified by the Forest Stewardship Council, which sets standards for forest management. Utilising finishes that are both durable and non-toxic contributes to a clean and healthy indoor environment.
Conclusion
The general atmosphere in 2020 is that consumers are looking for new and exciting flooring options. Whether it's unique patterns and textured planks or modern yet natural colours, the new year delivers on quality, variety, style and so much more. Wood flooring is so much more than a fleeting trend; it's a great investment that guarantees a timeless look that will last for many years to come.